We have looked into the two-way causeway to South Padre Island, Texas, previously and efforts to promote tourism beginning in the late-1920s. The two endeavors were stalled by the Great Depression and a hurricane in 1933 that wiped out the raised wooden road.
Today's lead image shows another method used to transport automobiles out to the Island. A car secured by chain tie downs to a rack supported by pontoons was pulled by a tour boat filled with visitors. In this case, the vehicle is a 1929 or later Chevrolet two-door sedan.
Tell us what you find of interest in this set of images via contributor Benjamin Ames.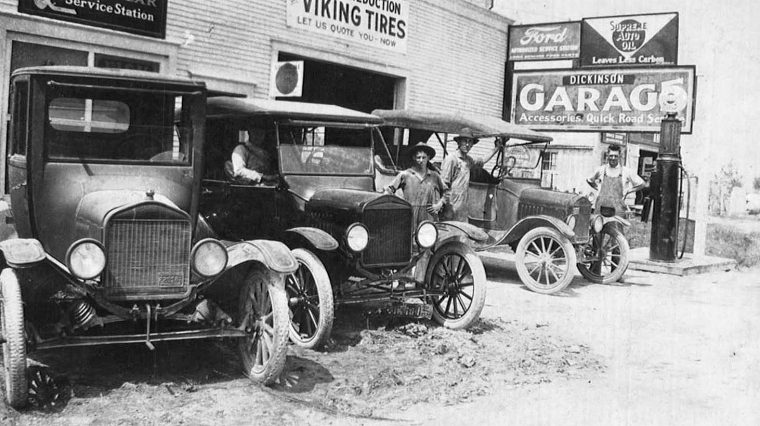 Three low-radiator black Model "T" Ford cars in front of a garage in Dickinson, Texas. Note the Hassler shocks on the closed car on the far-left, and the visible gas pump mounted on a wooden platform.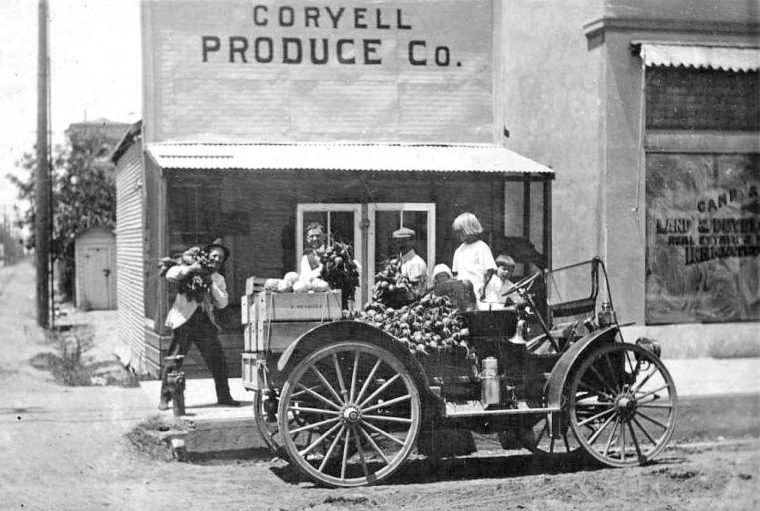 An early International "High Wheeler" pickup truck stacked with produce in south central Texas. Who can date this machine with a front mounted radiator?