Yesterday, when the Northeaster that has been crossing the country hit here in Vermont thoughts turned to featuring historic vehicles removing snow from streets, railroad tracks and the sidewalks over the last one-hundred years. Today's assortment of images dates from the 1960s to the late-1800s.
We begin with the lead image of a 1950s Chevrolet dump truck plowing snow during the mid-1960s in Hingham, MA, on the South Shore about 15 miles southeast of the City of Boston. The image is courtesy of the Boston Public Library. Please comment on what you find of interest in this set of photographs.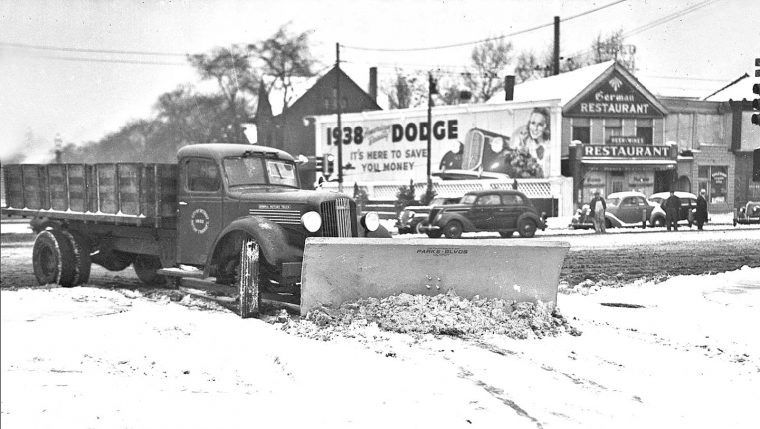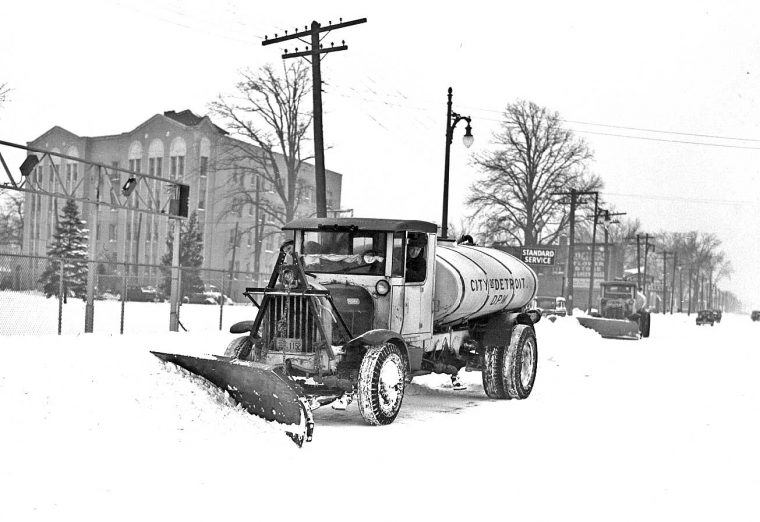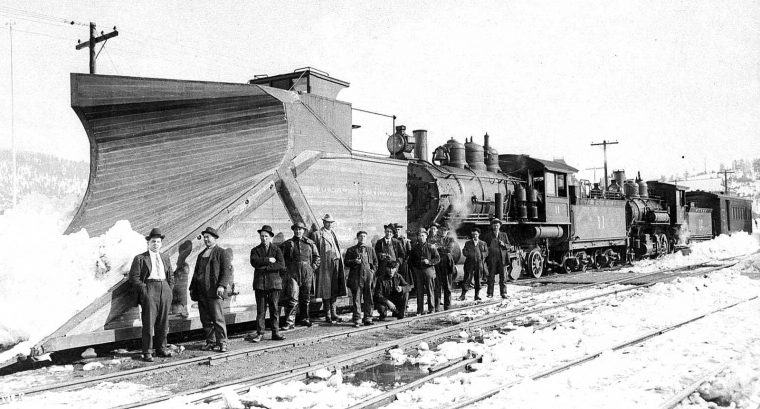 McCloud River Railroad Company wooden plow and a pair of steam-powered Locomotives in California 1918. Courtesy of CSU Digital Collections.