Number One-Hundred and Forty-Four of the Kodachrome Car Images Series begins this week with an image of a couple with a creme over red four-place Thunderbird convertible. The pair appear to be guests at the Monte Carla, an Oceanside Motel located next to a Municipal Pavilion in an unknown location.
As is the usual practice in this series, we ask our readers to tell us the year, make, and model of all of these vehicles along with anything else of interest in the photos. You can look back at all the earlier parts of this series here. The images are via This Was Americar.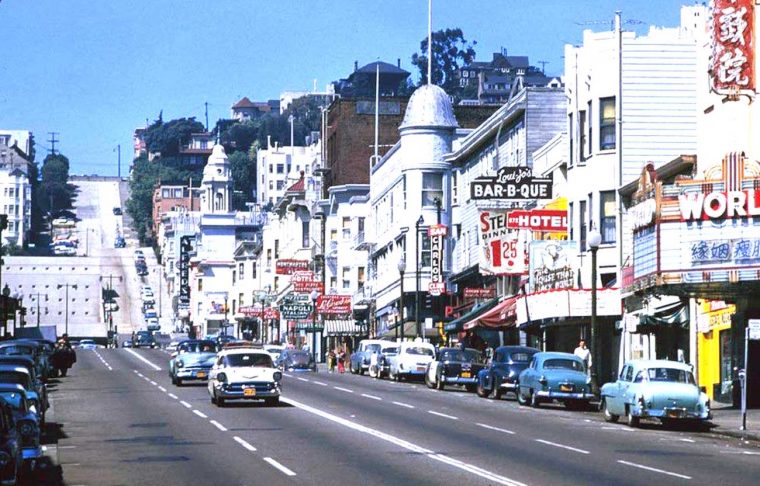 This late-1950s scene appears to be in San Francisco. The hill in the background with a structure at its base on the far-left maybe a tunnel that might help to identify the location.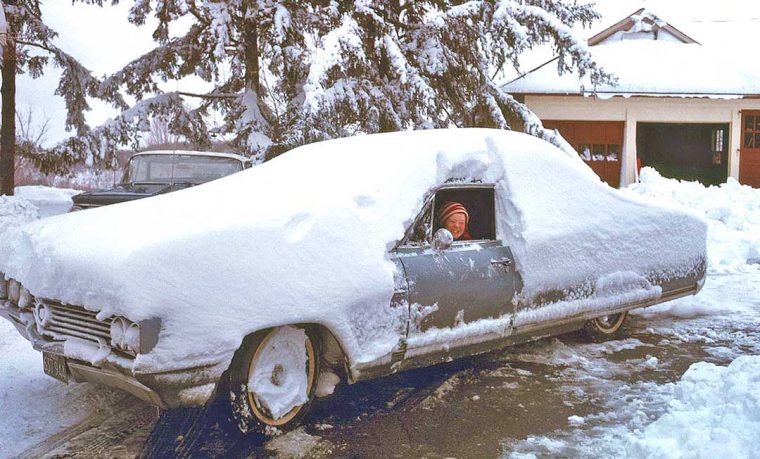 This is a perfect image to share after the Northeaster which moved through earlier this week.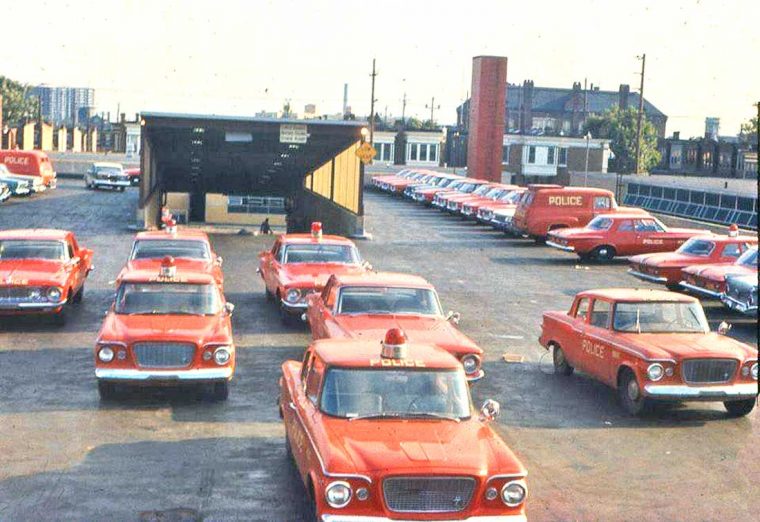 The squad cars belonging to a municipal police department located on a rooftop parking lot.