Number One-Hundred and Forty-Five of the Kodachrome Car Images Series begins this week with an image of a Volkswagen Bus at a VW dealership located in Nova Scotia, Canada. The license plate on the van is dated 1964 and note the clever advertisement on the billboard on the far-right titled "Got a lot to Carry? Get a box".
As is the usual practice in this series, we ask our readers to tell us the year, make, and model of all of these vehicles along with anything else of interest in the photos. You can look back at all the earlier parts of this series here. The images are via This Was Americar.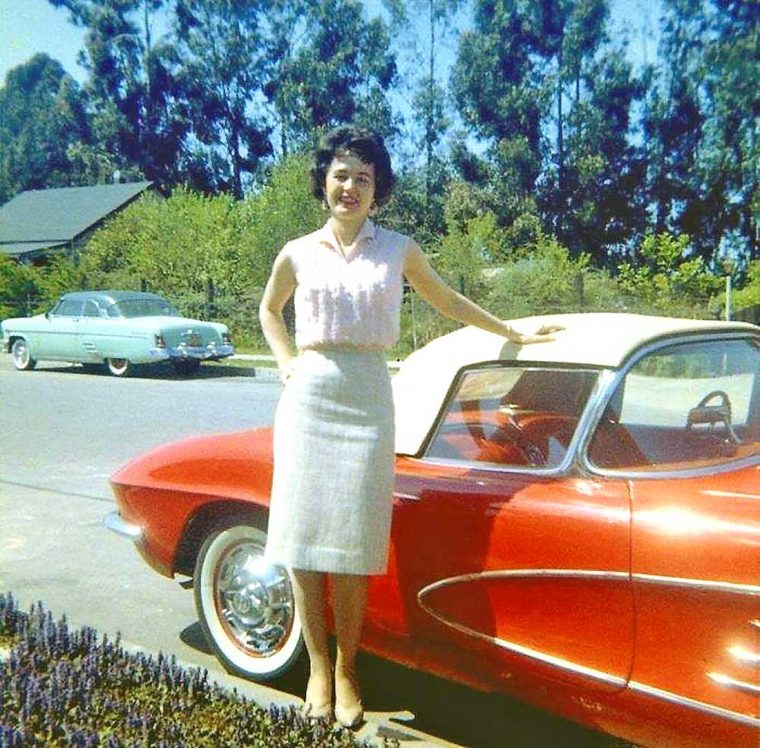 An attractive young woman posing with a red on red early-1960s Corvette.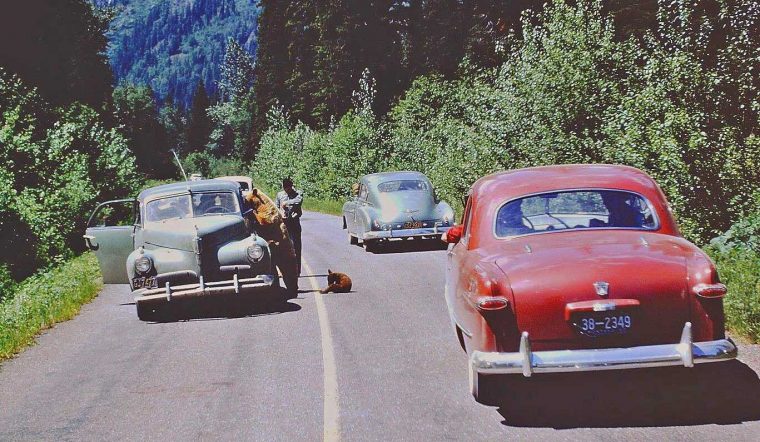 The red Ford coupe with 1950 Montana plates points to this photo being shot at Yellowstone Park.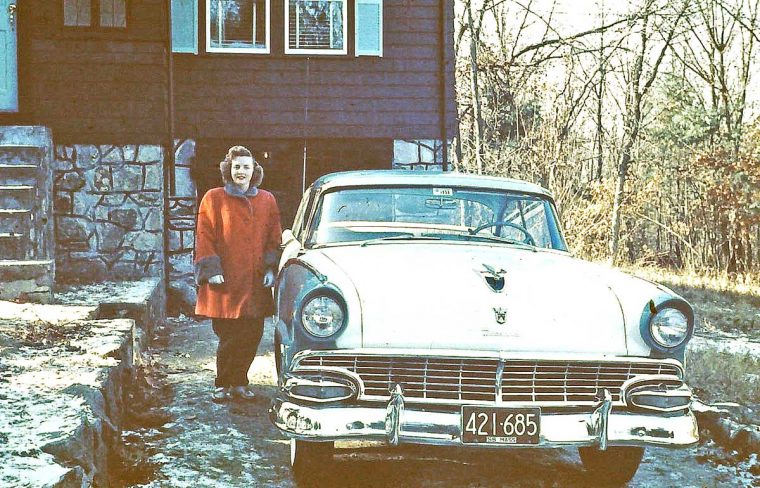 This 1950s Ford hardtop appears to be the subject of a "new car moment" photo in Massachusetts.