Number One-Hundred and Forty-Six of the Kodachrome Car Images Series begins this week with an image apparently taken by the father of this family and their automobiles. A daughter is with a blue Corvette minus a license plate, two sons are posing with a Chevrolet two-door hardtop, and mom is standing next to a Plymouth or Dodge.
As is the usual practice in this series, we ask our readers to tell us the year, make, and model of all of these vehicles along with anything else of interest in the photos. You can look back at all the earlier parts of this series here. The images are via This Was Americar.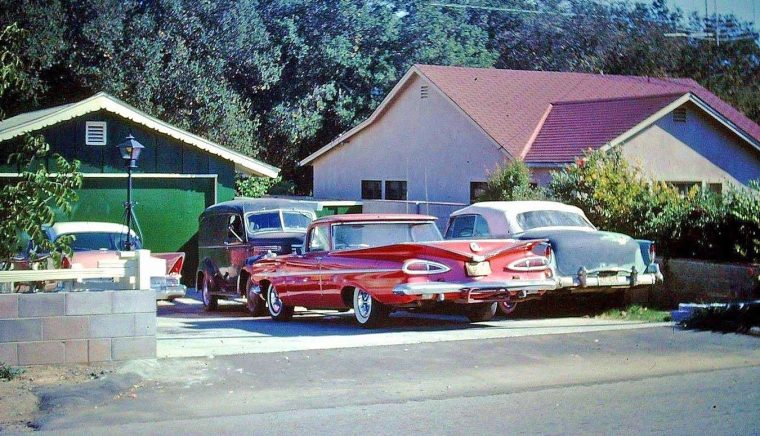 This photo appears to indicate that a car enthusiast lived here.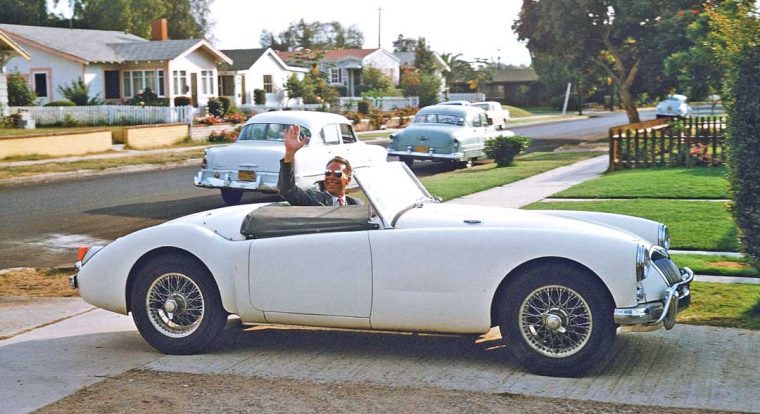 This gentleman apparently used this MG sports car to commute to work from a suburb.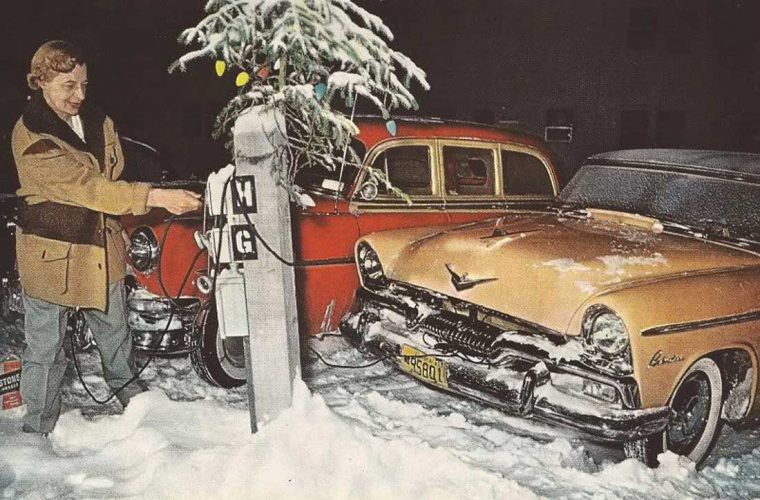 And finally, winter is still holding on here in northern New England, but in this location it was necessary to use engine heaters so the vehicles could be started in the morning.