The West Coast Longshore Workers Strike, one of a series of labor strikes in the US in the early to late-1930s was a long and bloody battle between the strikers, police, and authorities. It was initiated on May 9, 1934, by disgruntled dock workers in San Francisco, was centered there and quickly expanded to encompass the entire coast. The labor action ended over two months later on July 17, when the strikers and shipping companies entered into arbitration which was finally settled on October 12, 1934.
Instead of covering the strike in detail, today's coverage includes press images of vehicles that were involved in the action or in the background. The lead image shows motorists lined up at a gasoline station that was affected during a general labor strike in San Francisco. More information and photos of the Strike is covered in a Historical Essay at Foundsf.
We will return on Saturday morning with another set of images involved in the West Coast Longshore Workers Strike. The images are courtesy of the Bancroft Library.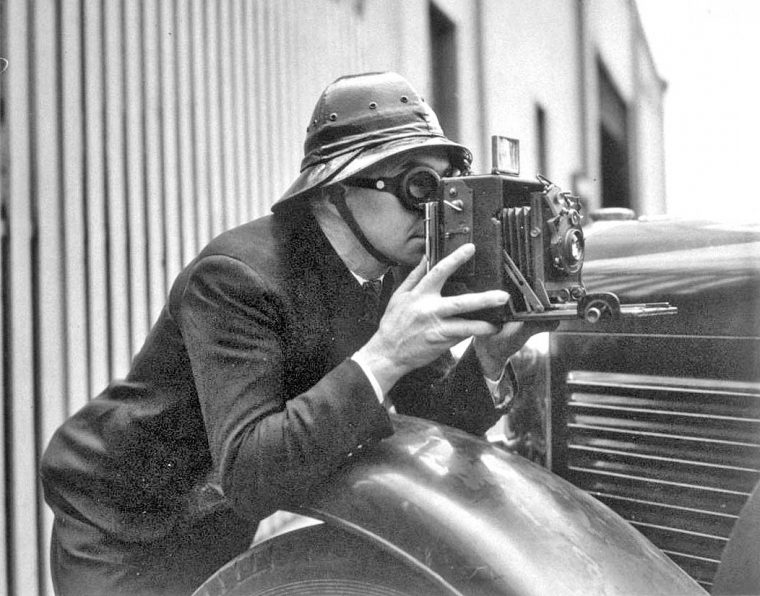 Press photographer wearing googles to protect his eyes from tear gas.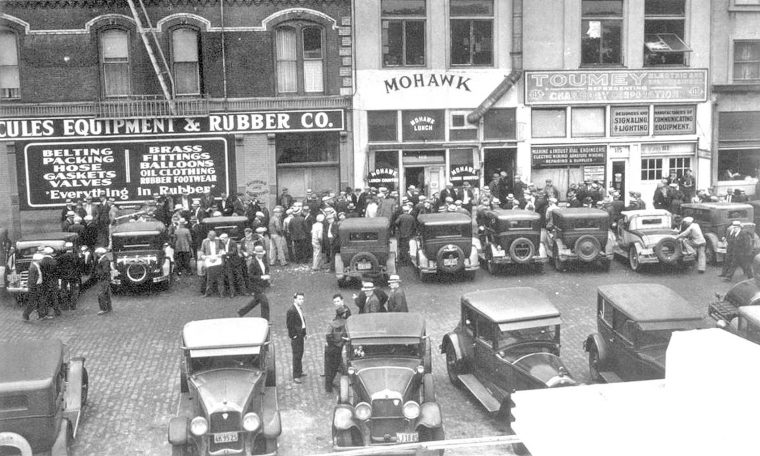 Longshore workers gather on Mission Street in San Francisco – Below a convey of trucks arrive with food for the strikers.