We are back with the second part of this feature which takes a look at vehicles in San Francisco, California, involved in the 1934 Longshore Workers Strike. In the lead image SFPD officers are questioning car and truck drivers and it contains left-to-right, a tow truck, a Model "A" Ford "San Francisco Maid" milk truck, a 1932 Ford, and a 1930 Model "A" Ford.
View Part I of this feature here, the images are courtesy of the Bancroft Library.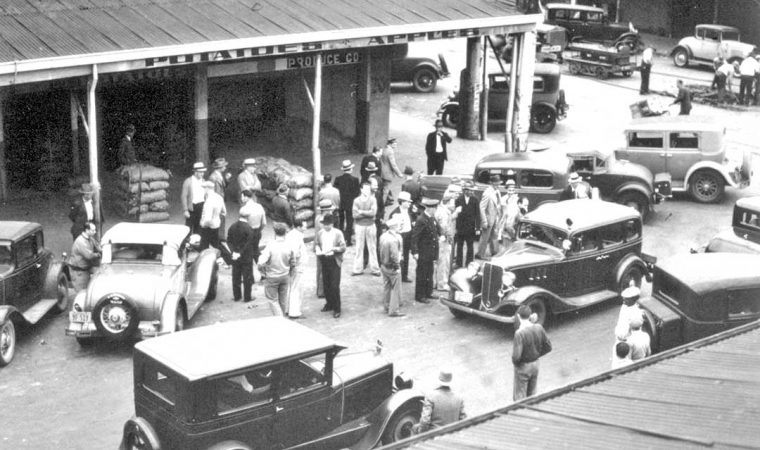 SFPD officers in a Chevrolet sedan talking to Strikers at the Produce Market.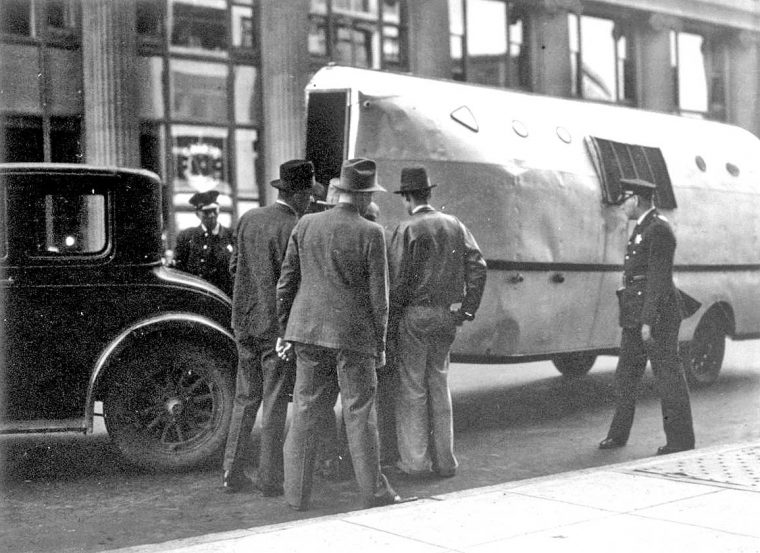 SFPD officers loading Strikers that were aressted into the front of an unusual looking "paddy" trailer.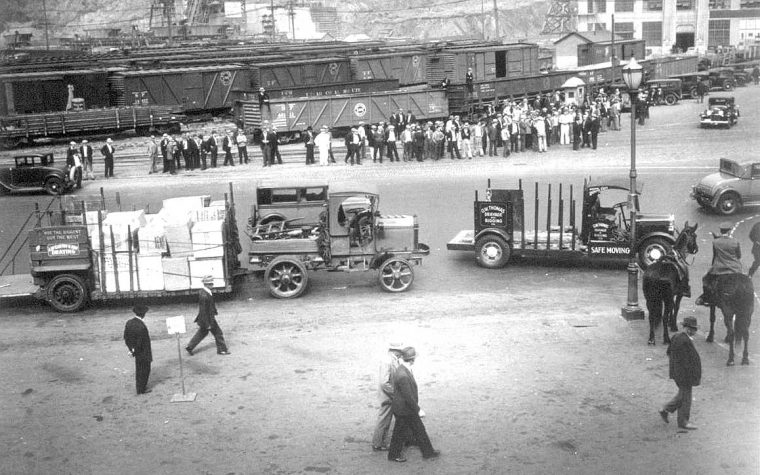 An early Fageol tractor made across the bay in in Oakland, CA, towing a low bed moving trailer and a low bed truck are parked across the street from Strikers in front of a railroad yard.