Number One-Hundred and Forty-Seven of the Kodachrome Car Photos Series begins this week with an image of the Stardust Hotel and Casino. The famous Las Vegas hot spot opened on July 2, 1958, and judging by the appearance of the cars in the parking lot this picture may have been taken as early a 1959.
As is the usual practice in this series, we ask our readers to tell us the year, make, and model of all of these vehicles along with anything else of interest in the photos. You can look back at all the earlier parts of this series here. The images are via This Was Americar.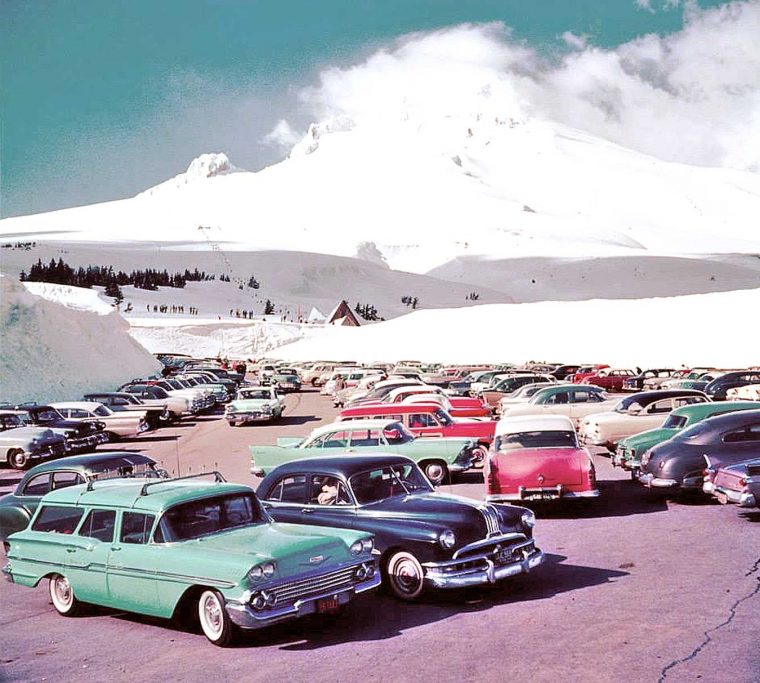 Mount Hood, located in Oregon is the backdrop for this late-1950s image.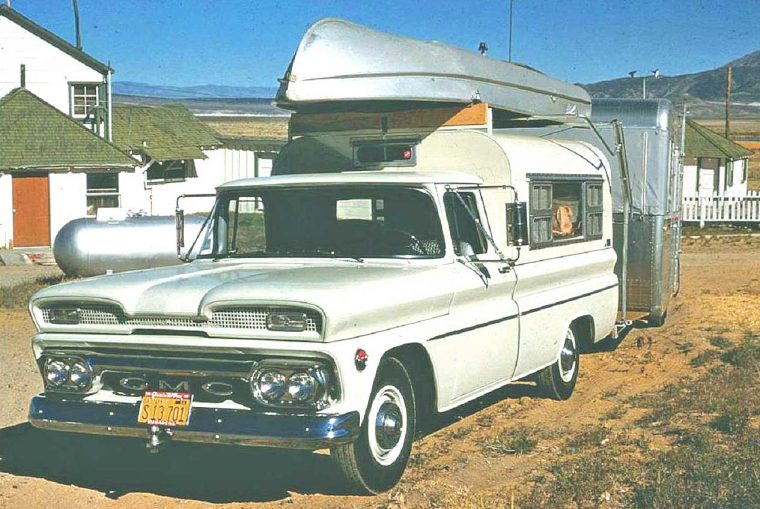 This GMC pickup truck is fully outfitted for camping and fishing excursions.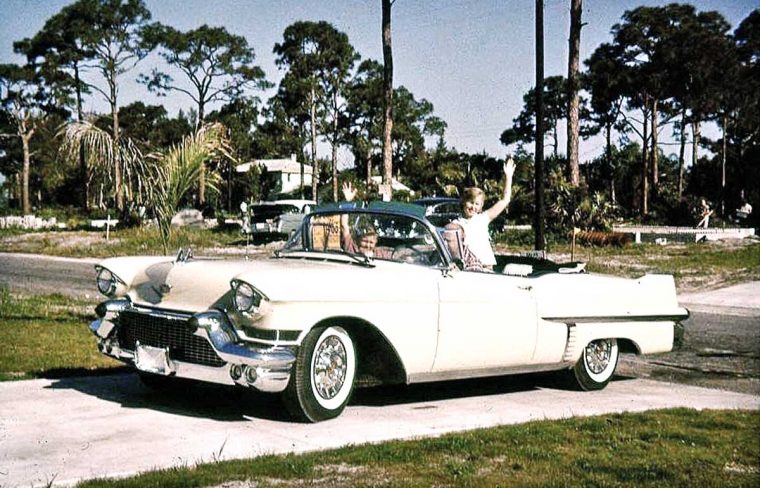 It appears that the passengers of this late-1950s Cadillac are visiting friends or relatives in a new subdivision somewhere in the south.