The Mississippi River has long been used for transporting cargo and commodities by boat and today's feature contains photos of vehicles parked near it and being moved upon it.
The lead image and the picture below were photographed from a large parking lot paved with cobblestones next to the Wolf River, which flows into the Mississippi just north of Memphis, Tennessee. The view of the steam-powered paddle wheeler boat visible in the distance in the first shot is shown up close in the second photo behind the Wolf River Transport Dock.
Share with us what you find of interest in the photos courtesy of the Indiana University Libraries.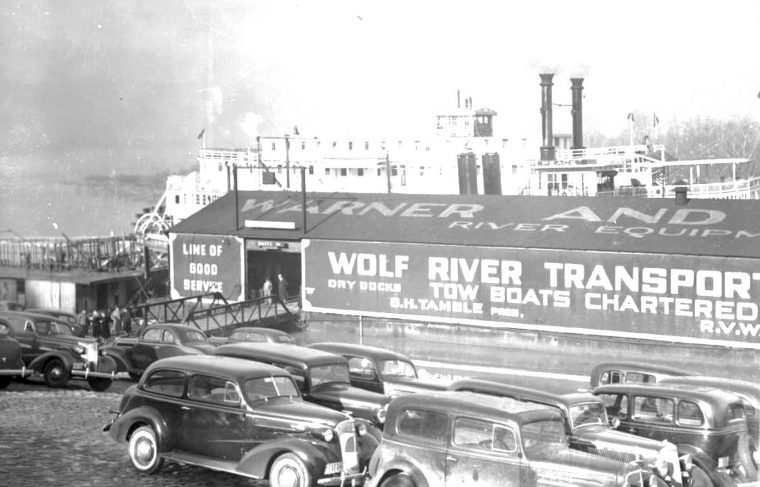 Steam-powered paddle wheeler docked on the Wolf River which flows into the Mississippi River north of downtown Memphis, Tennessee.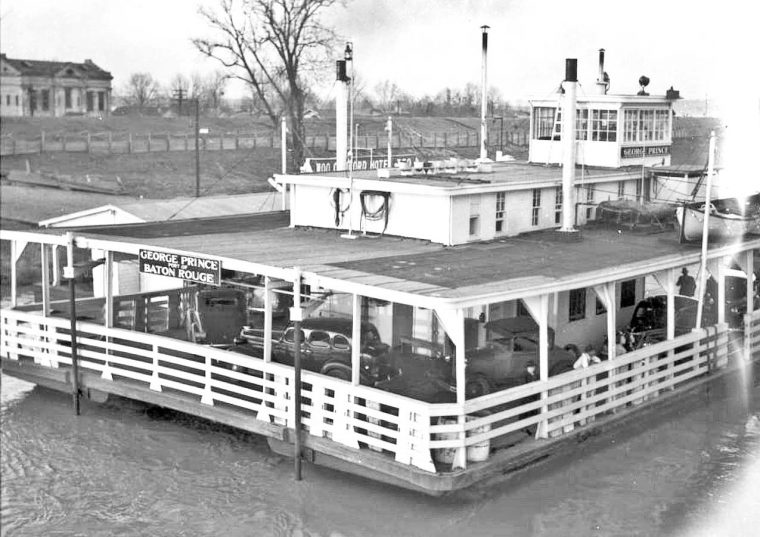 George Prince Ferry Boat out of Baton Rouge, LA, loaded with 1920s and '30s cars upriver near Vidalia, LA.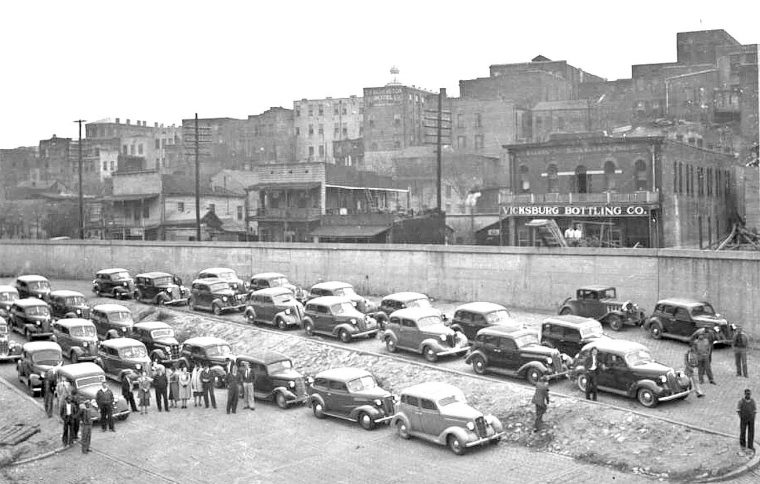 Cars and people waiting at the Vicksburg,  Mississippi, Wharf in the late-1930s.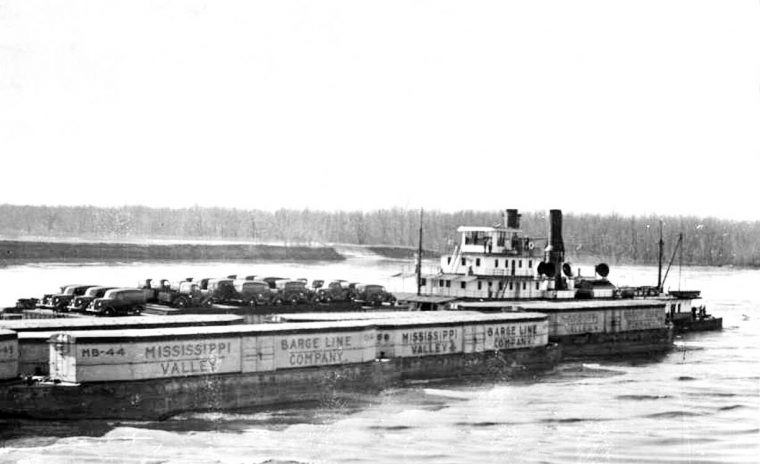 Mississippi Valley Barge Line Tug boat pushing a barge loaded with new late-1930s trucks.