We are sorry to be posting today's feature so late in the day, but yesterday, last evening, and this morning a strong windstorm, a bit of snow, and a cold front passed through, and we are without power or an internet connection again due to fallen trees. After traveling quite a distance to use an internet connection we are able to write and publish today's abbreviated feature.
The 1904 Locomobile and the motor-powered Ice Boat belonged to a Mr. Roe and he, a friend, and his hired hand posed with both machines in Forest Lakes at an unidentified location (due to time constraints we will let the readers determine the place). This watercraft on ice runners was the second such machine he designed and built.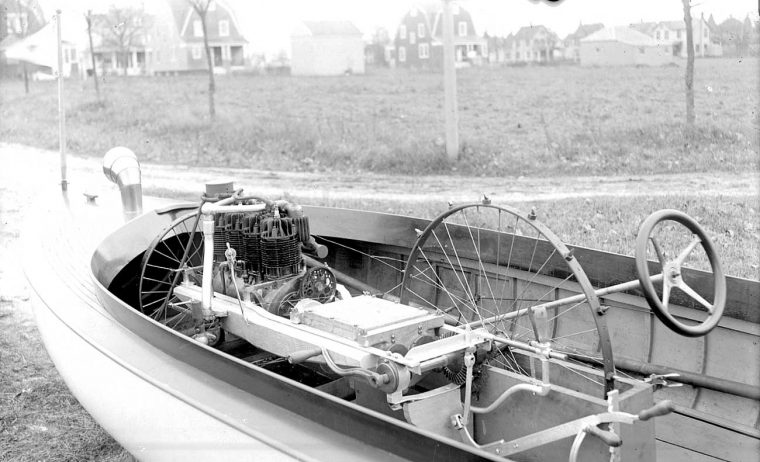 The "Glorifier" powered by a 20 h.p. air-cooled engine followed by a clutch and gearbox was a versatile machine. In the fair weather months, with the addition of a drive shaft and propellor the dual-purpose boat could be run on open water. In addition, it could be used year round on the water and when reaching ice the "Glorifier Gripping Device" attached to a windlass in the vessel could be used to pull it along on the ice.
Share with us what you find of interest in the photographs courtesy of the Empire State Digital Network via the DPLA.