We are sorry that the photos for Number One-Hundred and Forty-Eight of the Kodachrome Car Photos Series today are not as good as what is usually posted here on Fridays. The continued internet outage due to the high winds that passed through the area have left our photo archives temporarily inaccessible. This was the best that could be done for today, sorry for the inconvenience and hopefully, we will be back on track for tomorrow.
The lead image contains a man proudly posing with a turquoise and white Chevrolet two-door hardtop that judging by its appearance appears to near new. In its day this model was one of the best performing and handing cars due to the new 283 c.i. engine which was set back in the chassis more than what was usual at the time. The changes led to this model being extremely successful on both the drag strip and on circle tracks across the country.
As is the usual practice in this series, we ask our readers to tell us the year, make, and model of all of these vehicles along with anything else of interest in the photos. You can look back at all the earlier parts of this series here. The images are via This Was Americar.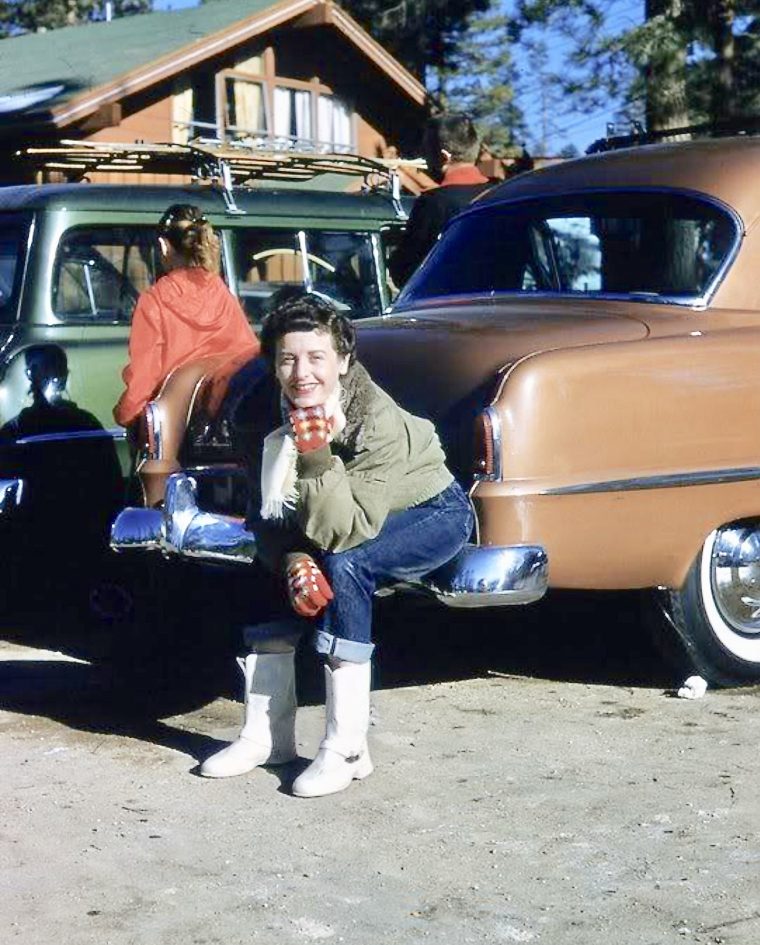 This woman's boots must have made a fashion statement in the day – tells us all about the pair of Plymouth's in the image.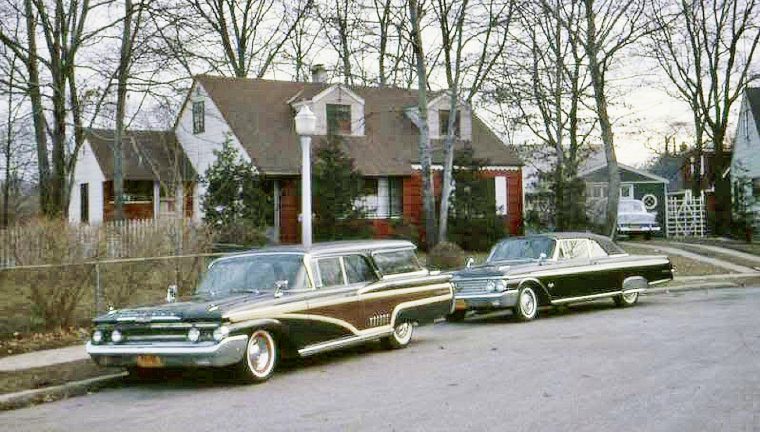 A pair of well optioned early-1960s Ford Motor Company automobiles, both finished in black.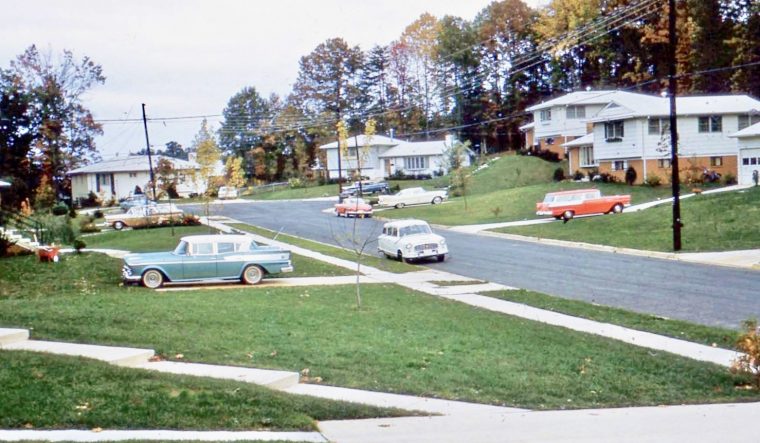 A 1950s view of a housing development with the majority of parked cars in the scene being late model vehicles.