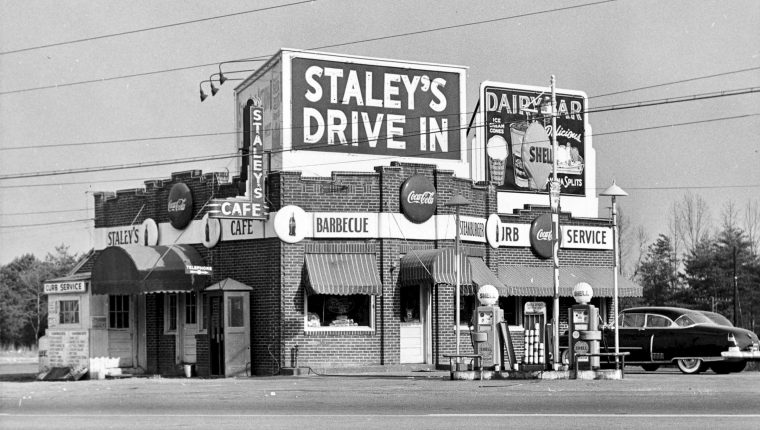 Staley's first restaurant pictured above with "Curb Service" in Winston-Salem, North Carolina, was a constructed in 1937 in conjunction with a local oil company. In addition to food, Shell gasoline and oil products were sold at the restaurant at this location.
The lead image shows a couple in a Plymouth two-door hardtop at Staley's second restaurant which opened in 1959. This new facility served both drive in and sit down diners inside of the building. The concrete islands in the "Car Hop" section of the lot supported both the menu and the individual pull-up stations for each car complete with tray supports, and a microphone and speaker for placing orders.
The last photo below shows another Staley's restaurant that opened in Winston-Salem in 1957 that served "Charcoal Steaks," its specialty. The building has survived and today is an Italian Steak House.
Share with us what you find of interest in these photographs courtesy of Winston-Salem Time Traveler.