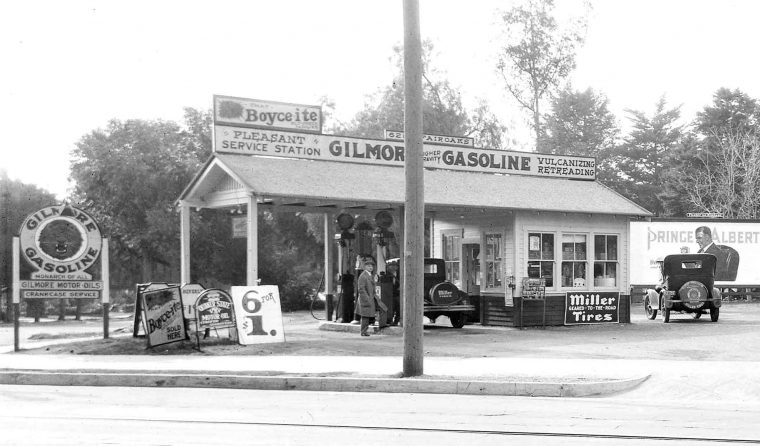 This "Pleasant" Gilmore Service Station was selling six gallons of "Higher Gravity" gasoline for a dollar, which today appears to be a very low price for fuel. Back in the late-1920s when today's lead image was taken the cost of this fuel per gallon was 16.6 cents.
With inflation over the years added in it would cost $2.29 a gallon of fuel which is about 40 cents a gallon less than the average price of gas today in the US. The cost may appear to be cheap now with today's higher gas prices, although only year ago it would have sold for about the same price per gallon.
The Service Station and a Miller Tire shop operated by E.F. Ransom were located on the same lot at 621 North Fair Oaks Avenue in Pasadena, California; today the site contains a parking lot and shopping center. The combination of the two service facilities side by side probably results in more sales for both operations.
View over 250 photos of vintage gasoline stations in the Service Station Series. Share with us what you find of interest in the expandable photographs courtesy of the Pasadena Public Library.