Following yesterday's post covering the Mastin-Parris Motor Co. a De Soto and Plymouth agency in the pre-war days, today's feature is post-war promotional photos of Wagstaff Motors, another De Soto and Plymouth dealership that was located on Spring Street in Atlanta, Georgia. The photo taken at a Gulf service station is dated June of 1960, and the De Soto two-door hardtop is described as being a 1960 "Firesweep" model.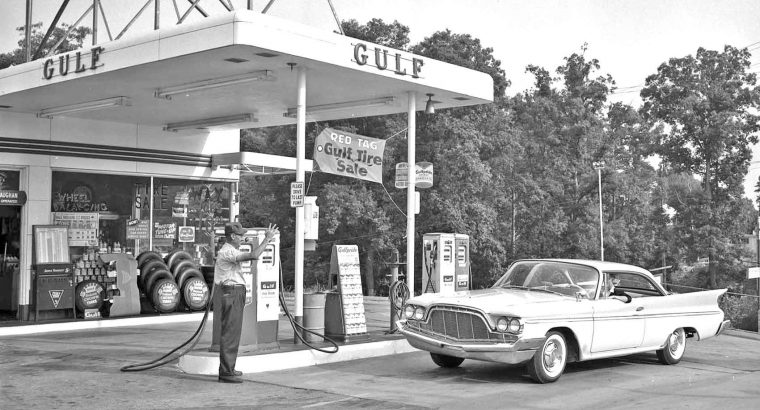 The pair of photos below taken earlier in 1954 show both the showroom and an exterior view of Wagstaff Motors. On the far-left of the interior view is a display 276 c.i. 160 h.p. De Soto "Fire Dome" V-8 Hemi engine, banners for the "Powerflite" automatic transmission are also present. Note the safe in plain view in front of one of the offices. The lower photo is an exterior view of the dealership.
Share with us what you find of interest in this photograph courtesy of the Georgia State University Library.