Number One-Hundred and Fifty One of the Kodachrome Car Photograph Series begins this week with an image of a woman with a beehive hairdo posing with a second generation Ford Thunderbird. She not only has a leopard-skin pocketbook but on the cowl of the car appears to be a white cosmetic bag. Her beehive is on the smaller size heightwise but is no match for this later towering beehive from the mid-1960s featured here earlier. Please do tell us all you know about the T-Bird.
As is the usual practice in this series, we ask our readers to tell us the year, make, and model of all of these vehicles along with anything else of interest in the photos. You can look back at all the earlier parts of this series here. The images are via This Was Americar.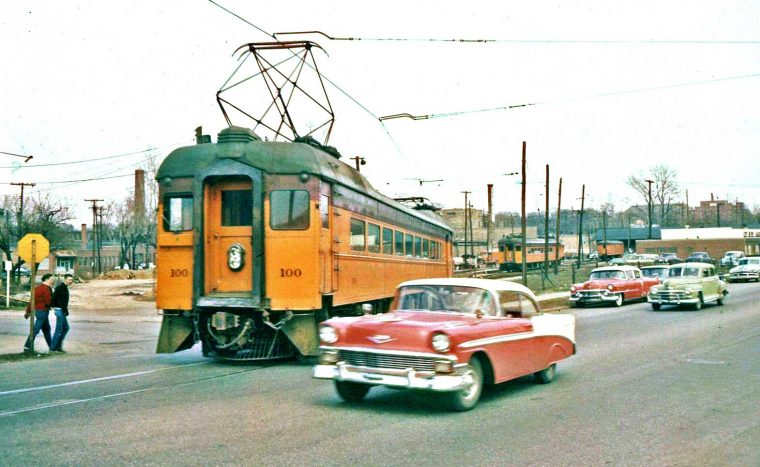 This 1950s image looks like it originates from a period piece about things not to do while out driving in a metropolitan area. Can anyone ID the location by the appearance of the streetcar?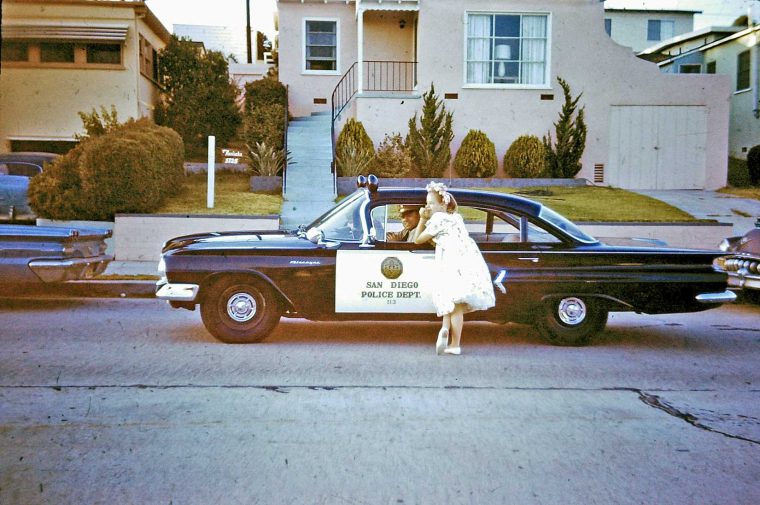 It looks like this San Diego police officer was checking up on his little princess while mom shot this photo. Tell us about the police package available for this Chevrolet.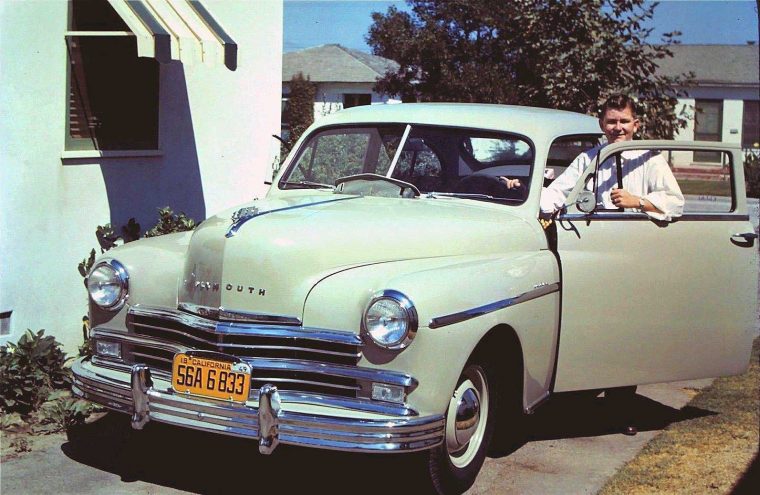 And finally, we think this maybe a new car moment photo of this young man and his chariot.