Number One-Hundred and Fifty of the Kodachrome Car Photos Series begins this week with a very rare image of an American icon from the 1950s. Tell us the story of how the  change of ownership and color combination of these vehicles came to be. Because of it being featured today, three 1950s Chevrolet automobiles are included below.
As is the usual practice in this series, we ask our readers to tell us the year, make, and model of all of these vehicles along with anything else of interest in the photos. You can look back at all the earlier parts of this series here. The images are via This Was Americar.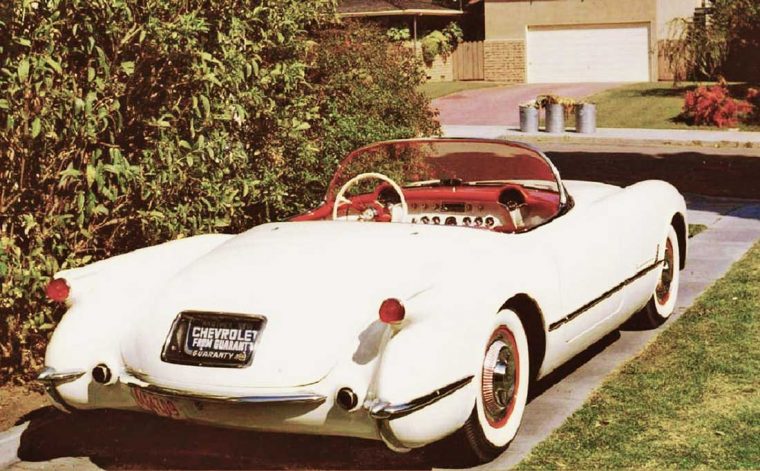 Another American icon from the 1950s, tell us about this example and Guaranty Chevrolet.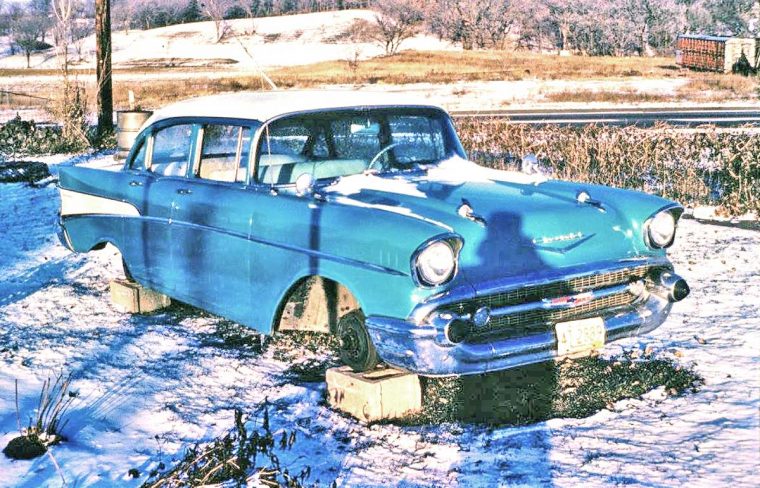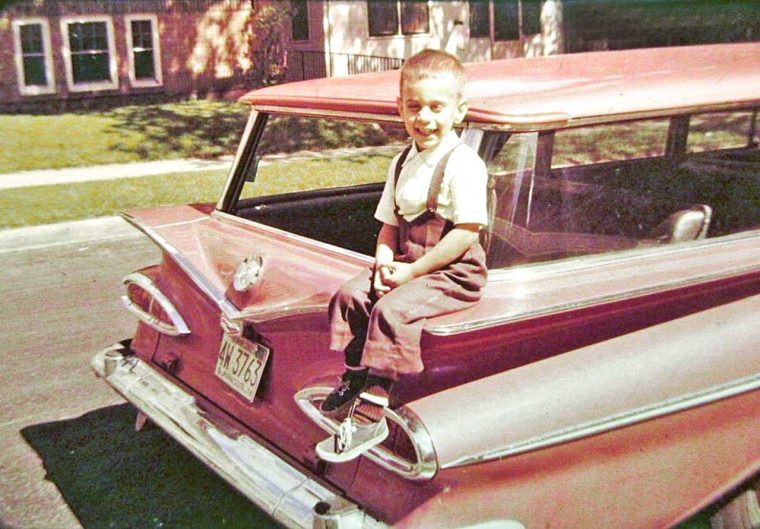 Fifty-nine years later we finally find out what type of use this set of tail fins were actually intended for.