Today's feature is Part I of a photo essay covering the Titus Manufacturing Company, an authorized Ford engine rebuilder located in Tacoma, Washington. The business opened during World War II to rebuild Ford engines and keep cars, trucks, and other vehicles equipped with them used for military or other necessary needs in operation. At that time three workers rebuilt twenty engines a month, but in 1947 and '48 when these images were taken sixty-five men were reconditioning 750 engines a month, and over 20,000 V-8 and four cylinder Ford engines had been rebuilt by Titus.
In this installment, we show the Titus Ford semi-trailer truck in the lead image, used for delivering engines. Below is a photo of the facility, followed by pictures of some of the first operations in the engine rebuilding process.
We will return to this feature tomorrow with more photos of the engine rebuilding process at the Company.
The photos are courtesy of the Tacoma Public Library.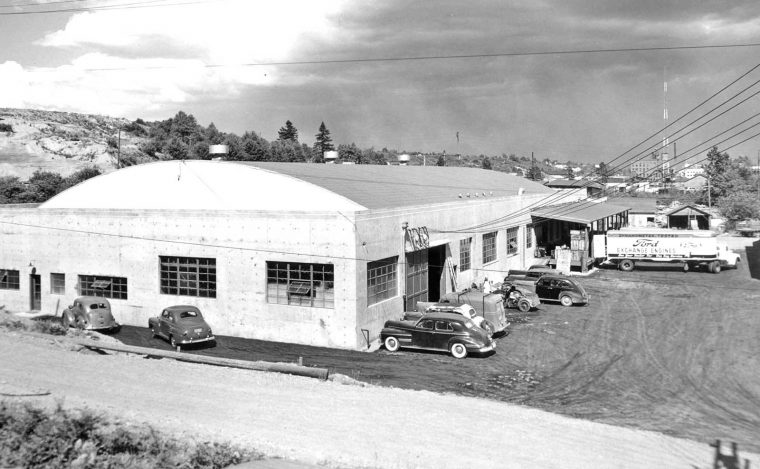 The Titus Manufacturing Company building located in Tacoma, Washington.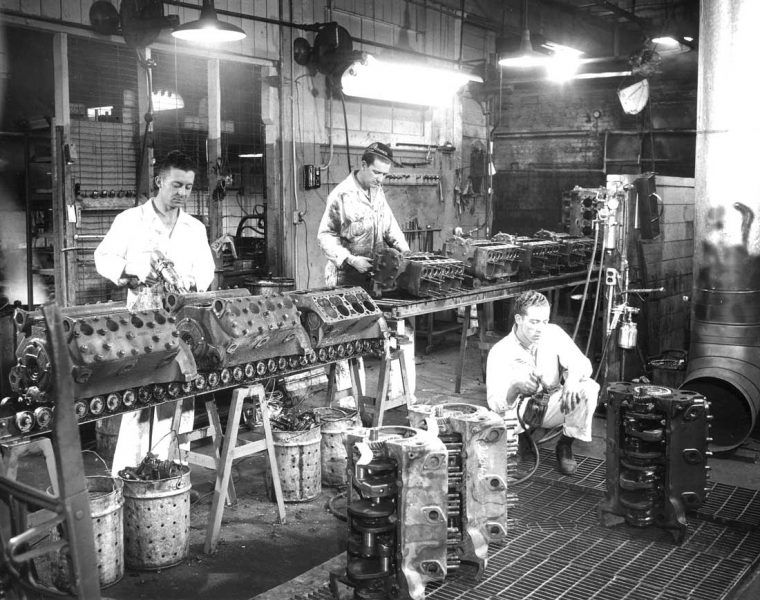 On the left Ford V-8 engines are being dissembled by a worker, to the right of him a second man is dissembling four-cylinder engines. In front of both another employee is painting finished engines.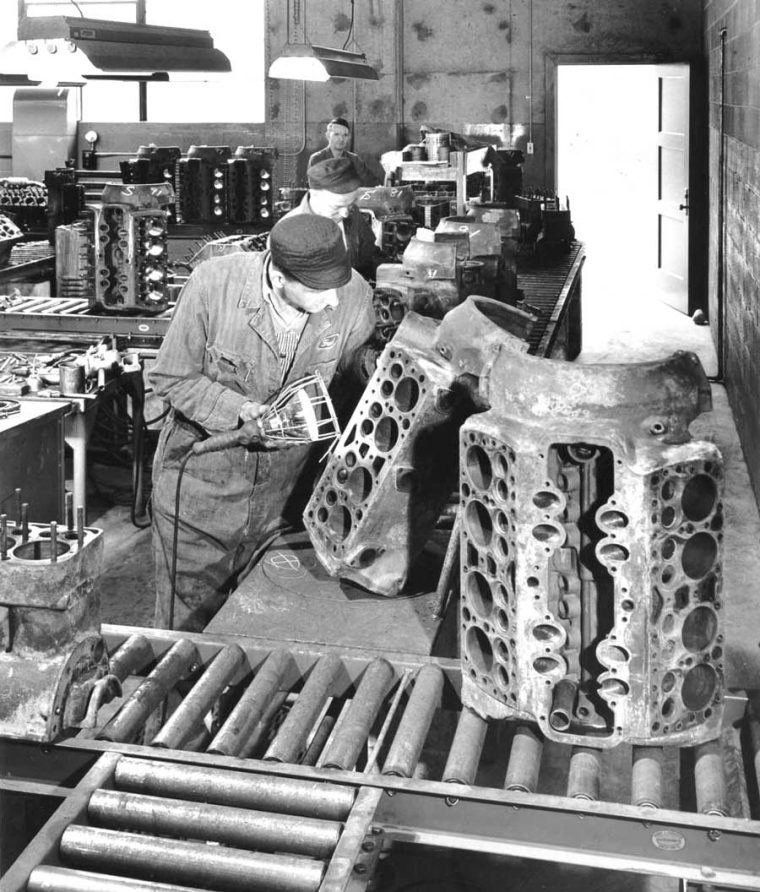 Workers on a conveyor line are inspecting cleaned blocks for cracks and other defects.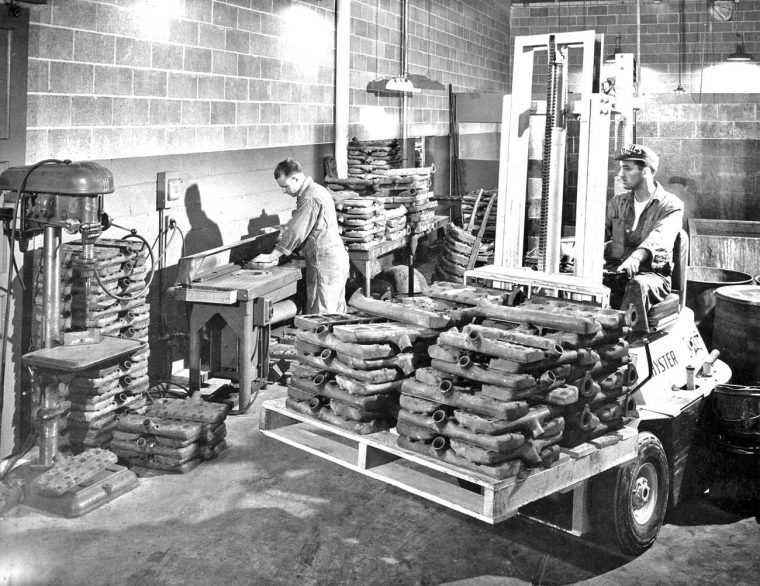 Cylinder heads cleaned in a caustic hot tank visible at the far-right rear of the photo are being resurfaced on the left by a worker feeding them by hand on a somewhat primitive cylinder head grinder.