For something a bit out of the mainstream today, we are featuring the 1948 Gatso 4000 Sport "Aero Coupe" and "Sports Roadster" both fitted with aluminum coachwork. The postwar sports-racing cars were constructed in the Netherlands on lowered Ford of France Matford "13" chassis' with a four-inch shorter wheelbase than the US built Ford version. The two-place Roadster weighed in at 2425 lb. and the four place at 2645 lb.
Power was supplied by a modified 239 c.i. 95 h.p. Mercury Eight flathead engine. The power plant was fitted with hard-chrome-plated cylinder sleeves, 7.5:1 compression ratio finned aluminum heads and a two carburetor intake manifold both produced by Eddie Meyer of California. According to the "De Auto" May 12, 1948 issue, "the estimated output is 125 hp at 4000 rpm."
The radiator was lowered, and the bulge in the nose and hood was necessary due to the height of the carburetors; a third headlamp was added to the front for use in 24-hour races. Ben Uijtenhaak of the Netherlands reported that an earlier version "finished second overall and first in the unmodified category at the 1946 Alpine Rally" which was quite an achievement.
Information and photos in the "De Auto" May 12, 1948 issue are courtesy of Auto Historian Alden Jewell and an article in Forgotten Fiberglass.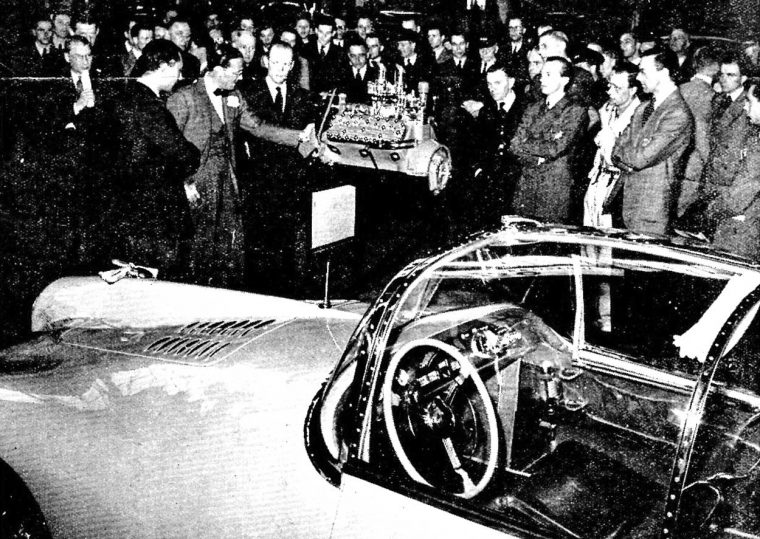 Show exhibit "De Auto" May 12, 1948.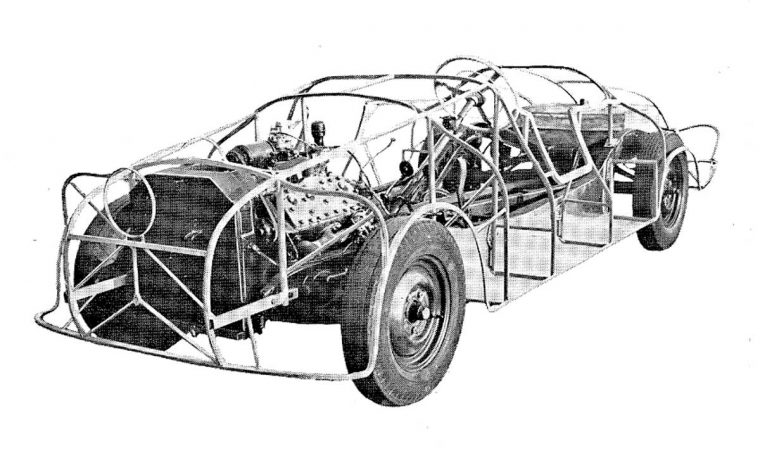 Chassis and coachwork framework "Forgotten Fiberglass"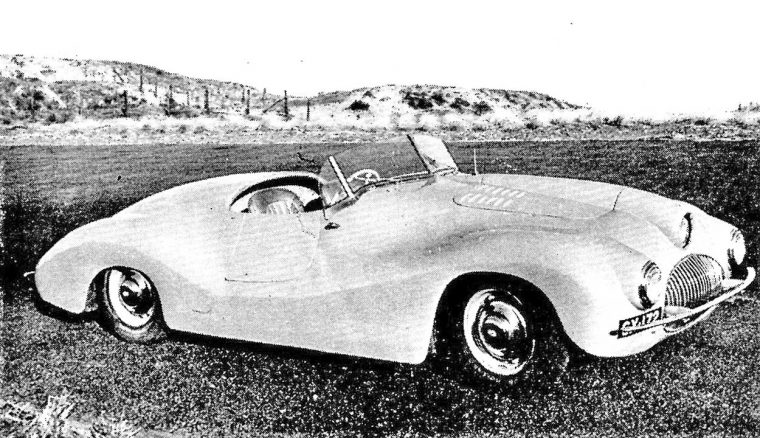 "Sports Roadster" – "De Auto" May 12, 1948.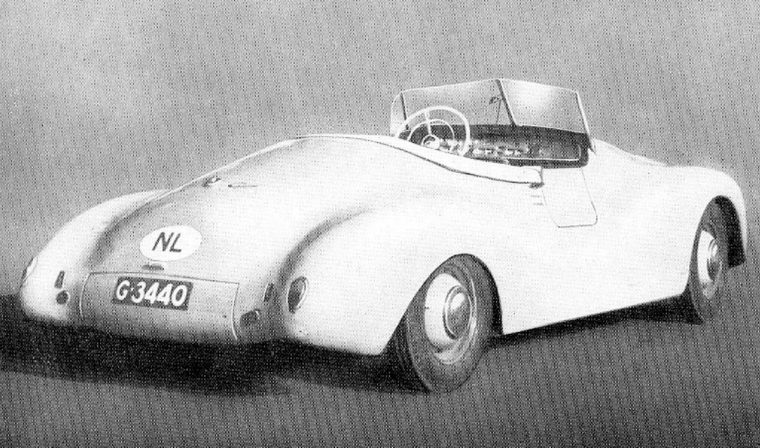 "Sports Roadster" -"Forgotten Fiberglass"