Number One-Hundred and Fifty Two of the Kodachrome Car Photograph Series begins this week with an image of a 1960s Chevrolet. The proud owner of this bright red hardtop and whoever shot the image spent some time positioning it, so the reflection in the water was just right. Tell us all about this two-door hardtop and what has been added and changed since it was new.
As is the usual practice in this series, we ask our readers to tell us the year, make, and model of all of these vehicles along with anything else of interest in the photos. You can look back at all the earlier parts of this series here. The images are via This Was Americar.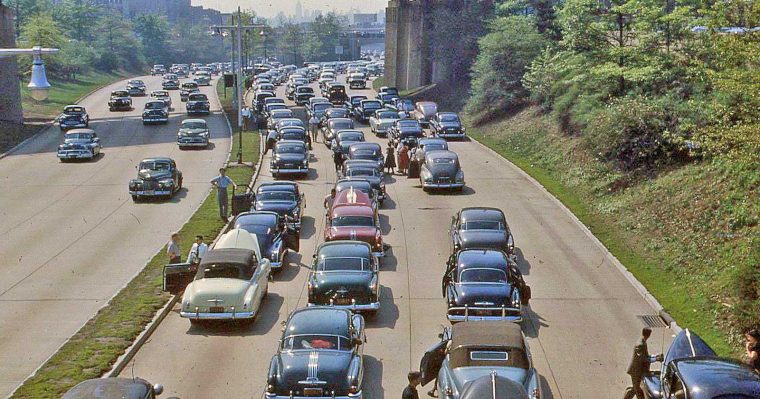 Life in the big city – the only thing moving in the right-hand lane of this freeway are the passengers, drivers, doors and hoods of these automobiles.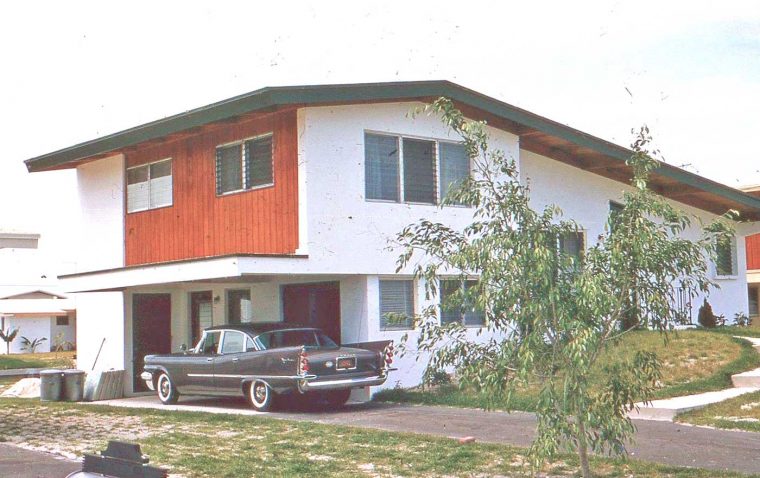 A perfect study of modern architecture and automobile styling of the fifties.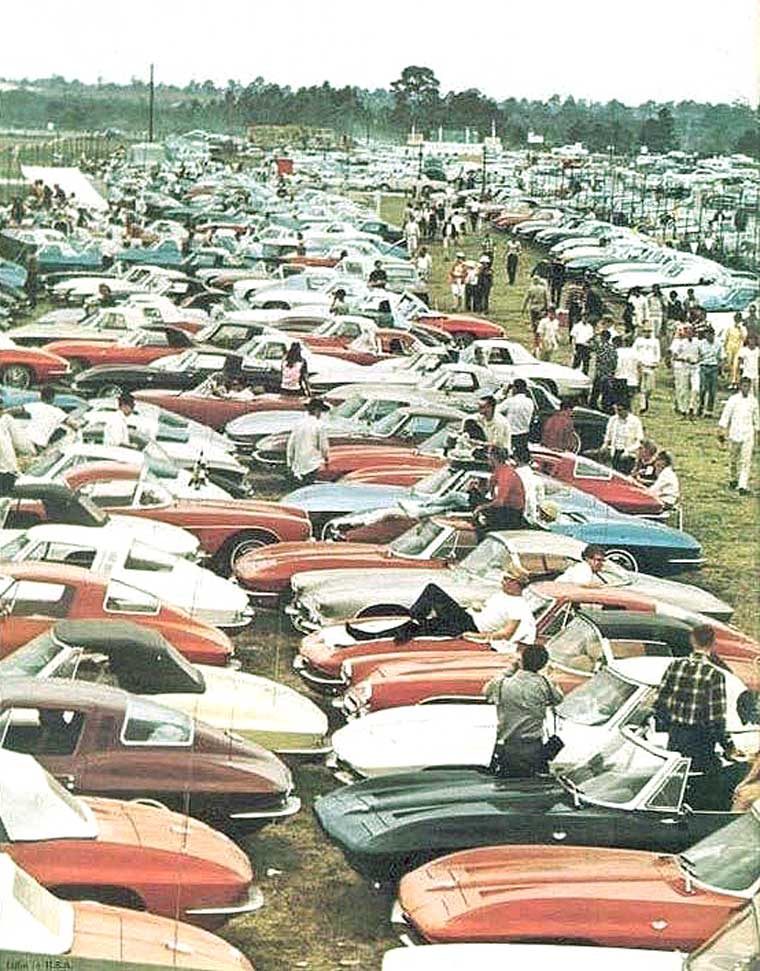 This appears to be the Woodstock of Corvettes in the sixties, where did it take place and what was the occasion?