The last time we checked in with photo restorer Patty Allison of Imbued With Hues of Portland Maine, was in February so today is a good time to catch up on her recent work. In addition to restoring vintage photos, Patty is one of the leading artists in the country, practicing digital colorization.
Allison spends a considerable amount of time on each image she chooses to colorize by researching a vehicle's original color combinations where possible, and then uses the right hues during the process. Her work results in photos that come to life and give us a colorful look back into the past.
The lead promotional photo was taken in late 1955 to '56 of a Ford dealership showroom with a Crown Victoria in the front left-hand corner.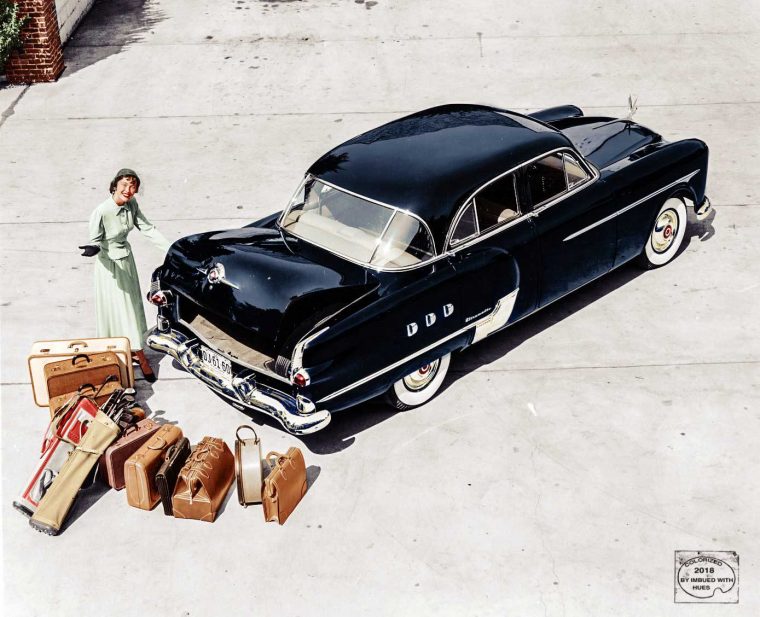 Early-1950s Packard promotional photo demonstrating just how much luggage will fit in the trunk.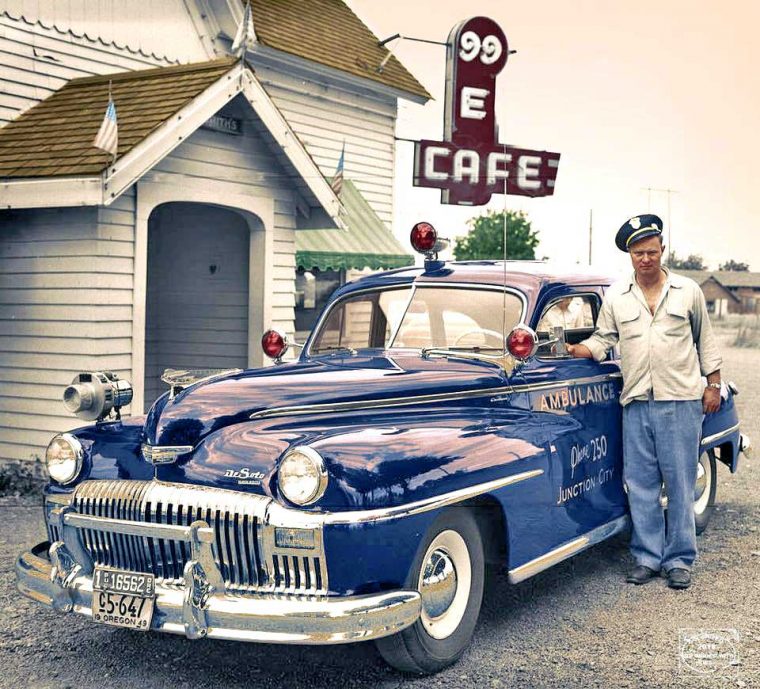 Junction City Oregon 1949 – A De Sota Ambulance that appears to have its original bodywork.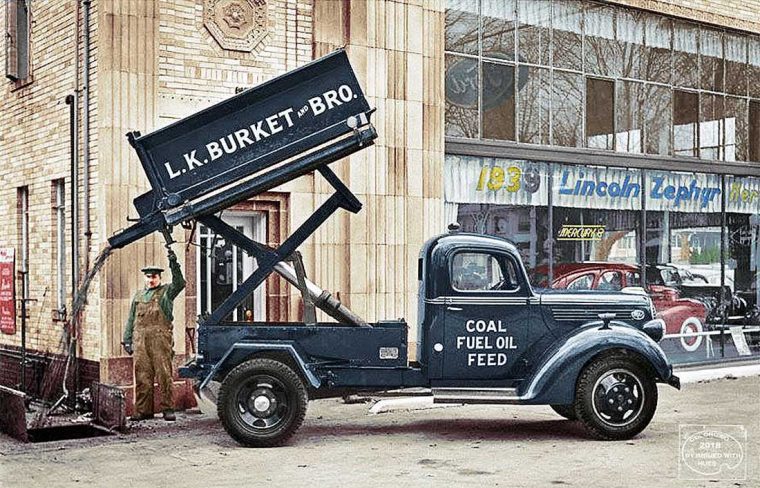 Late-1930s Ford coal truck delivering a load at a Lincoln-Mercury Agency in 1939.