We return to the Ford Flathead V-8 Engine Rebuilder photos today to finish up this series with Part IV and take a look at two machines used for testing rebuilt carburetors and engines at Titus Manufacturing Company, located in Tacoma, Washington.
In Part I the lead image contains a Ford tractor and trailer Titus used for delivering engines in Washington and possibly surrounding states. Today's lead photo shows Phil Martin, of the Titus Motor Company (the parent company's Ford dealership in Tacoma) with his van used for delivering "Genuine Ford Parts" to commercial accounts in and around the City, he also dropped off rebuilt engines with this truck.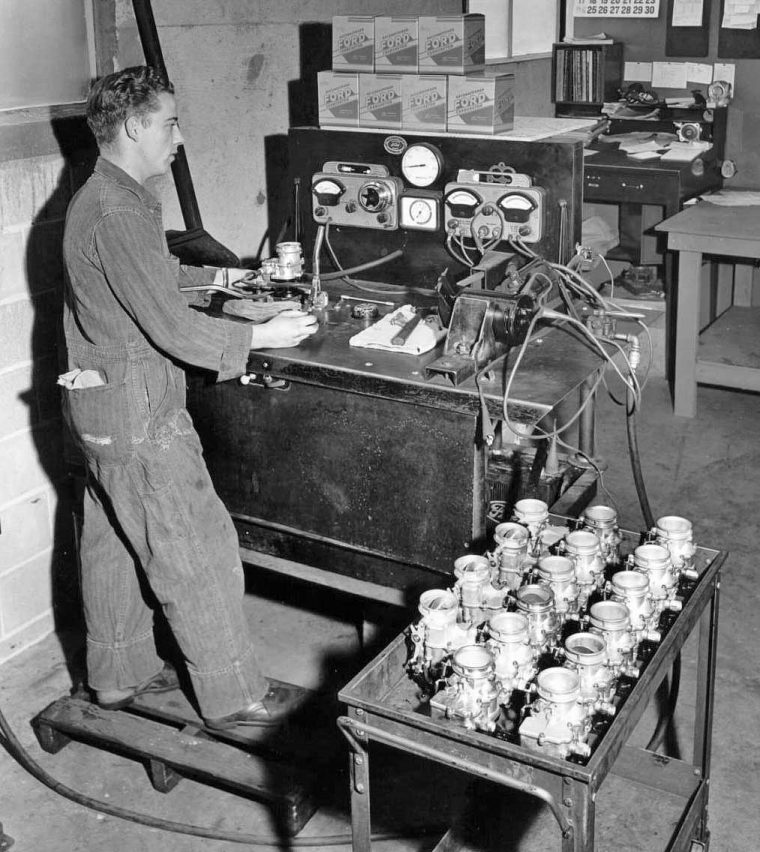 Titus had a number of stand alone departments which rebuilt various internal engine parts and also fuel, water, and electrical components. Here we see a combination wet carburetor and generator tester with a batch of rebuilt fuel-mixing devices being inspected.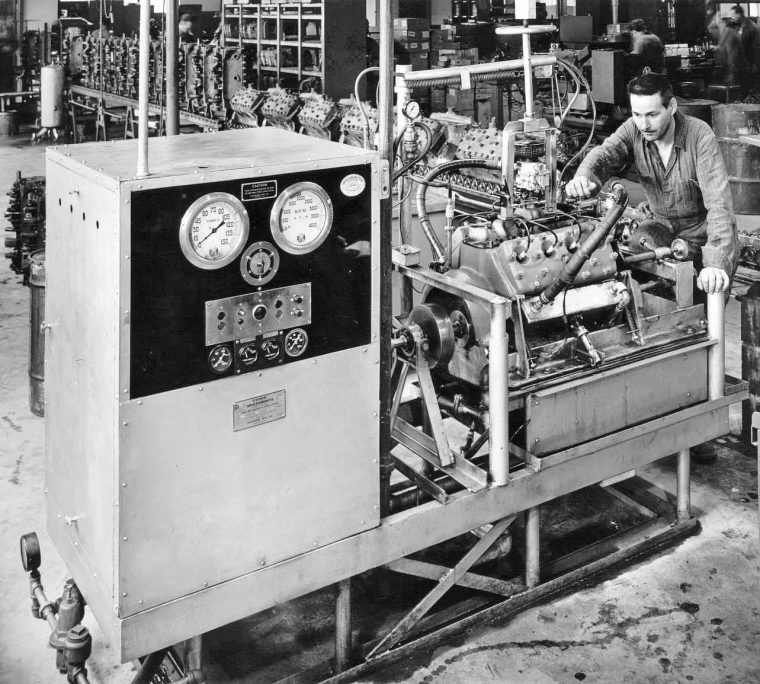 This machine is a dynamometer used for testing finished engines and its operator posing for the photo. The exhaust pipes are not installed yet, and the cooling system and the exterior drive for the water pumps are only partially hooked up; note the shop fabricated water-cooled exhaust manifolds used for trial runs.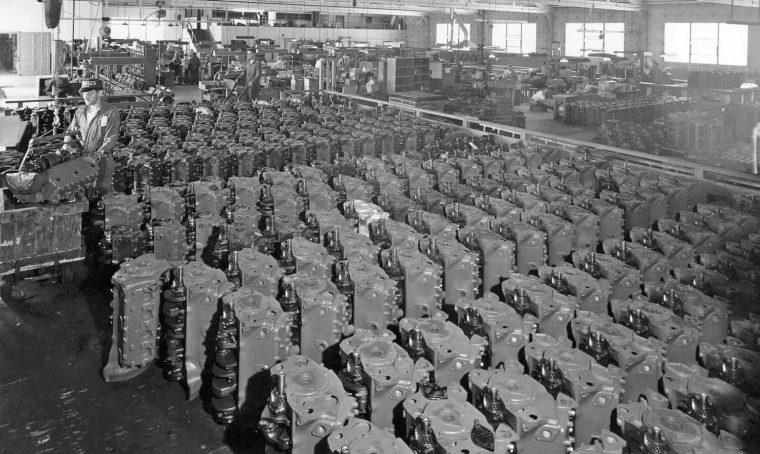 Finished engines in the shipping department minus oil pans and intake manifolds, the end user removed them from the exchange motor and installed them on the rebuilt unit. Some overhauled engines used to be shipped open like this which in itself is not a good practice. Dust and dirt particles that cause engine wear can easily get into the lower and top ends during storage and delivery.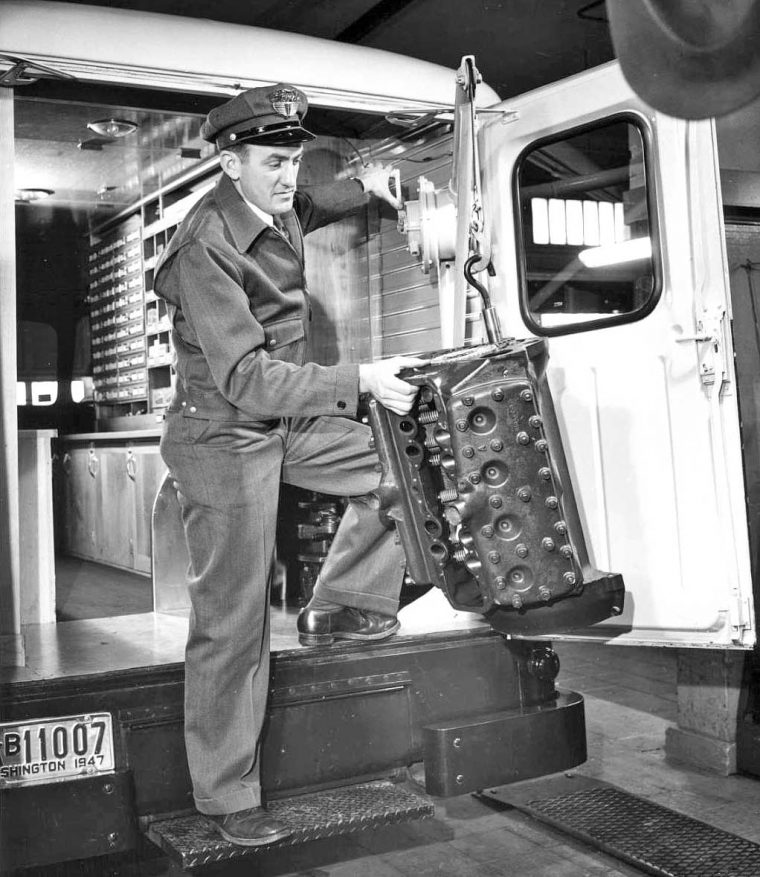 Phil Martin once again with his van demonstrates how exchange engines are loaded and unloaded upon delivery to the local installer or retailer. Two of the units were stored during transit in a rack behind him, the trade in cores were usually picked up at the same time as the delivery.
Share with us what you find of interest in the photographs courtesy of the Tacoma Public Library.