Number One-Hundred and Fifty Three of the Kodachrome Car Photograph Series begins this week with an image filled with racing and passenger cars along with the drivers and their crews waiting to run in a competitive event on a beach. Tell us what year you believe the photo was taken and where the event was held.
As is the usual practice in this series, we ask our readers to tell us the year, make, and model of all of these vehicles along with anything else of interest in the photos. You can look back at all the earlier parts of this series here. The images are via This Was Americar.
Editors note: Now that spring has finally arrived in Vermont we will be taking a short break this weekend and will not posting on Saturday. Sorry for the inconvenience, but The Old Motor will be back up and running as usual on Monday morning.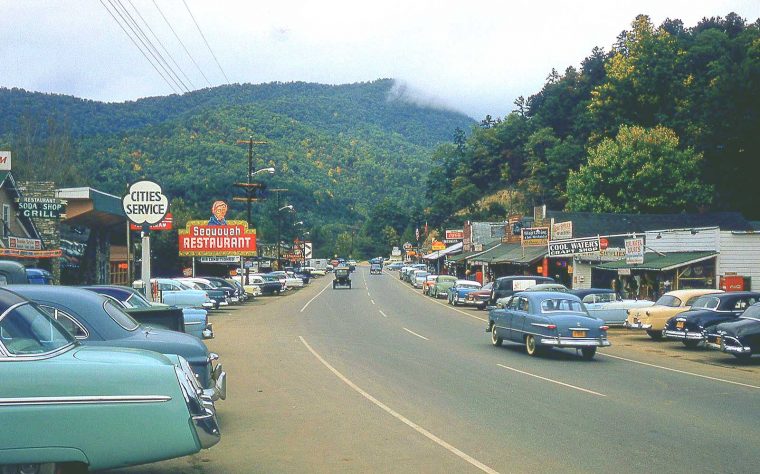 This colorful image contains a tourist trap and vehicles that apparently are near a scenic attraction of some sort.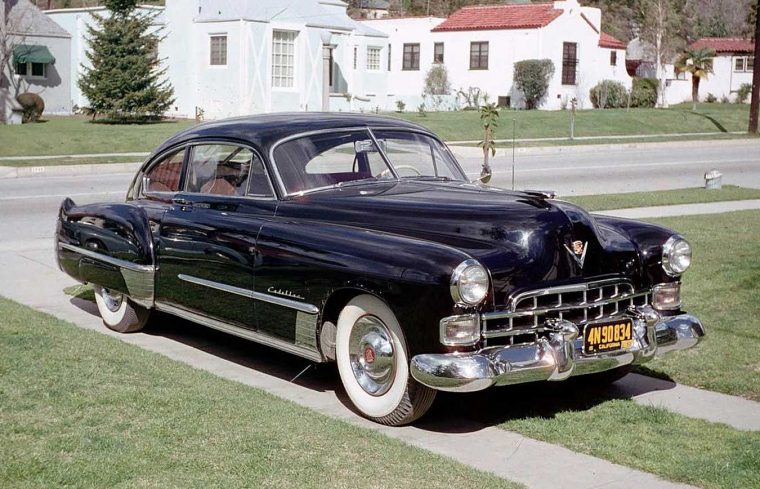 This Cadillac is considered by many to be the most attractive of all of the post-war 1940s models produced by the automaker.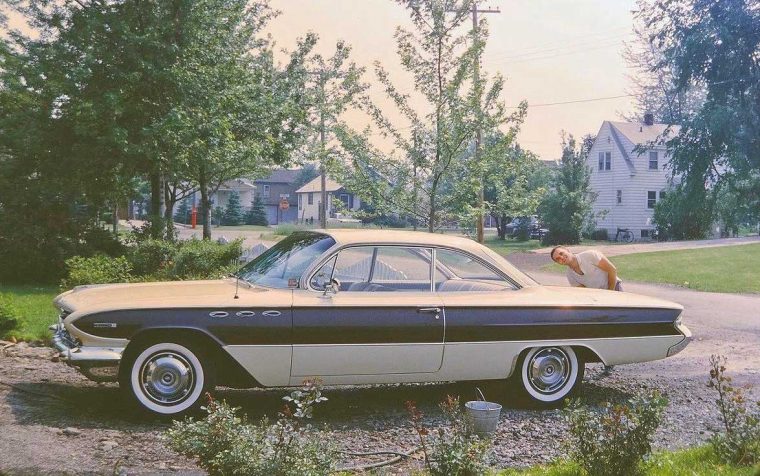 This sleek 1960s Buick appears to have an unusual two-tone color combination, tell us all about  the car and the paint scheme.