Clean, neat, large and well-equipped independent automobile repair shops, in general, have always been few and far between, but Bob Deriso's United Motors service and repair garage located in Tampa, Florida, was one of the exceptions. Situated at 1010 Marion Street between Tyler and Harrison Streets in the City, Deriso's shop was across street from Elke's Pontiac sales and service.
United Motors was first formed in 1916 by automobile industry deal-maker and tycoon Billy Durant as a the owner and supplier of several auto electric, roller and ball bearing companies, and a manufacturer of wheel rims. Durant wisely selected Alfred Sloan as the president of the new auto parts supplier to car and truck manufacturers.
In 1918 the General Motors acquired the Company, and it was then designated as the United Motors Division of GM. Later the firm also supplied parts, branded service equipment, and signage to independent repair shops that signed up and became outlets for the Division's auto parts manufacturers.
Bob Deriso apparently had this building constructed in the 1930s and signed up with United Motors to be his parts and equipment supplier. Today's feature photos of the service repair garage were taken in the early post-WWII period.
Share with us what you find of interest in the enlargeable images below by Robinson and French courtesy of the University of South Florida at Tampa.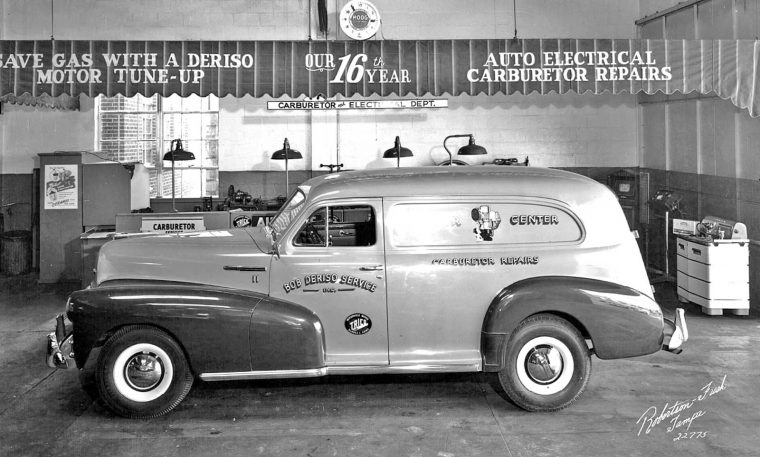 1940s Chevrolet sedan delivery parked inside of the service entrance in front of the service writers desks.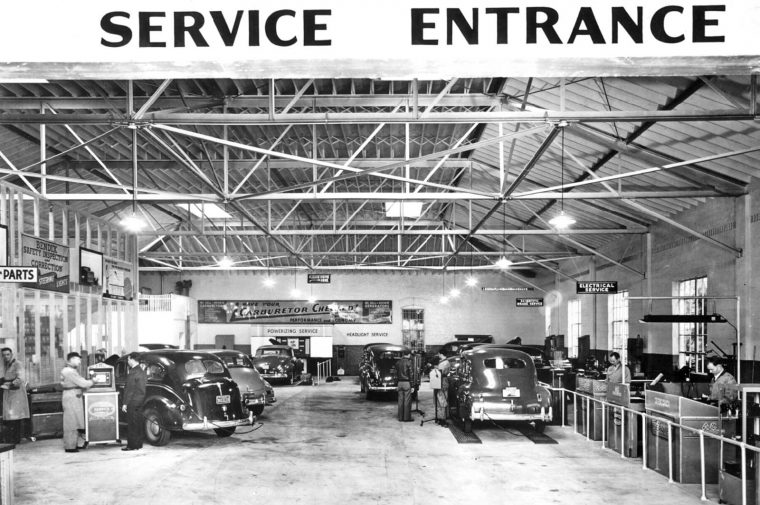 A view of the interior of a portion of the service area and the component repair department on the far-right.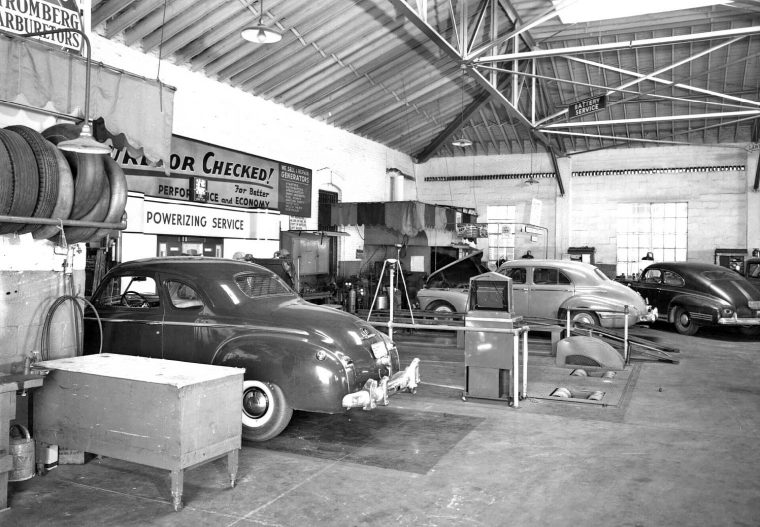 The "Powerizing Service" department and chassis dynamometer used for checking power output after repairs had been completed.