Number One-Hundred and Fifty Four of the Kodachrome Car Photograph Series begins this week with an image of a late-1950s Ford with a very unusual color scheme at a Ford and Lincoln-Mercury dealership. The combo's hues brings to mind blueberry-vanilla ice creme with red sparkles on top. Tell us all about this car, what is behind the wheel, and other automotive commerce in the neighborhood.
As is the usual practice in this series, we ask our readers to tell us the year, make, and model of all of these vehicles along with anything else of interest in the photos. You can look back at all the earlier parts of this series here. The images are via This Was Americar.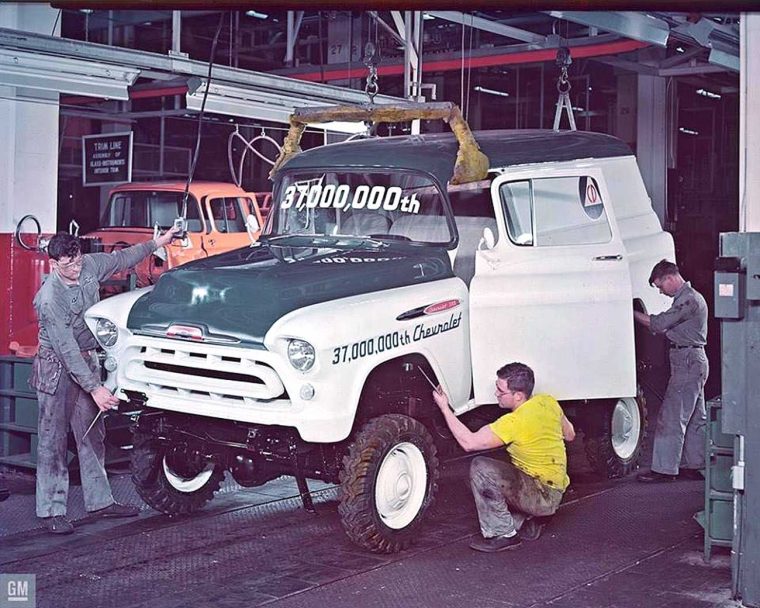 This GM photographic truck image contains an interesting vehicle in the body drop area of the assembly line.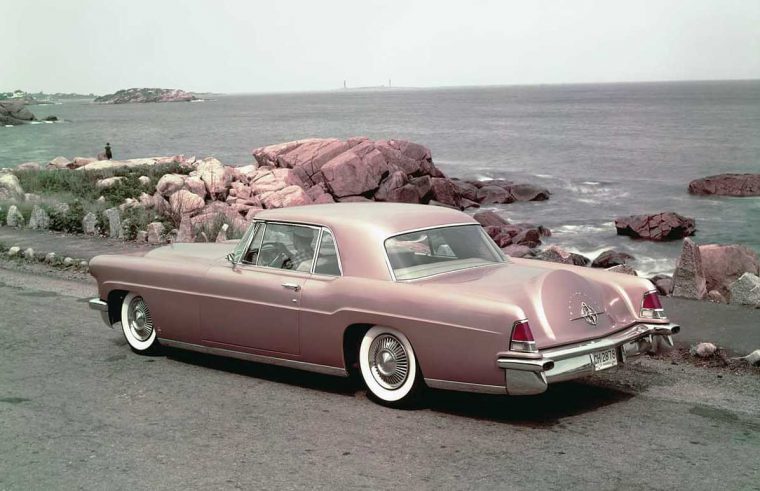 Ford Motor Companies upscale response to the Cadillac Eldorado Biarritz personal luxury car.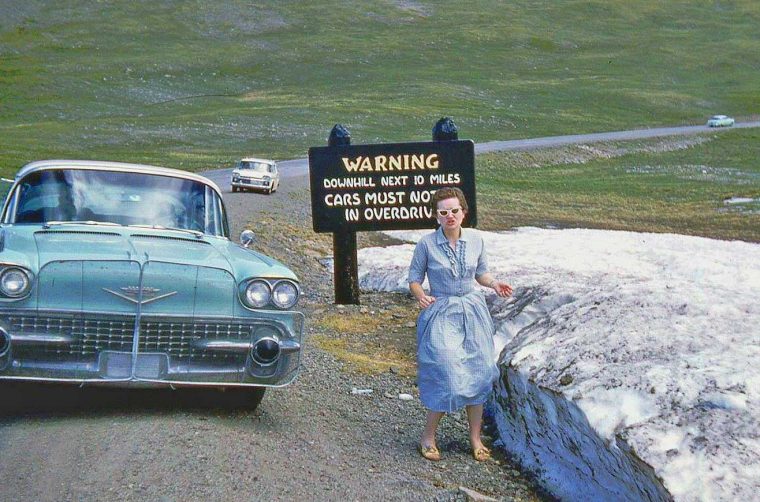 Wilma always lost it when someone tried to take her photograph.