Number One-Hundred and Fifty-Five of the Kodachrome Car Photograph Series begins this week with an image of a rare late-1950s Ford that has been mildly customized. Share with us what has been modified on this car. Note the 1956 Chevrolet convertible and driver photobombing this picture.
As is the usual practice in this series, we ask our readers to tell us the year, make, and model of all of these vehicles along with anything else of interest in the photos. You can look back at all the earlier parts of this series here. The images are via This Was Americar.
Your Editor will be taking the Memorial Day holiday weekend off and The Old Motor will return again on Tuesday morning.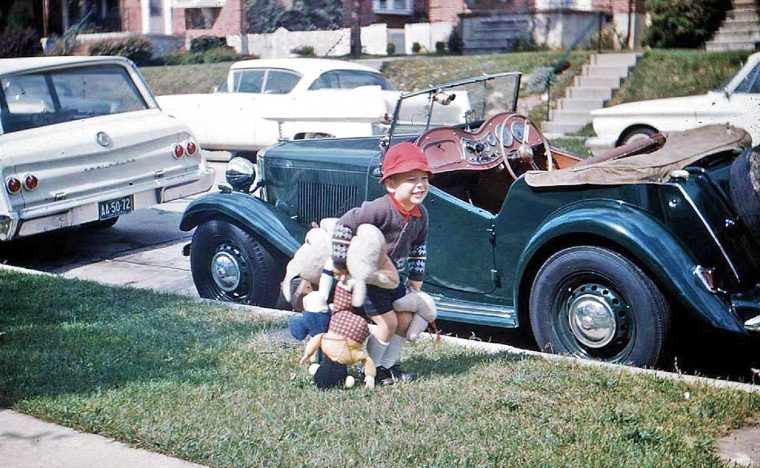 A 1950s survivor of the increasing number foreign cars imported in that decade.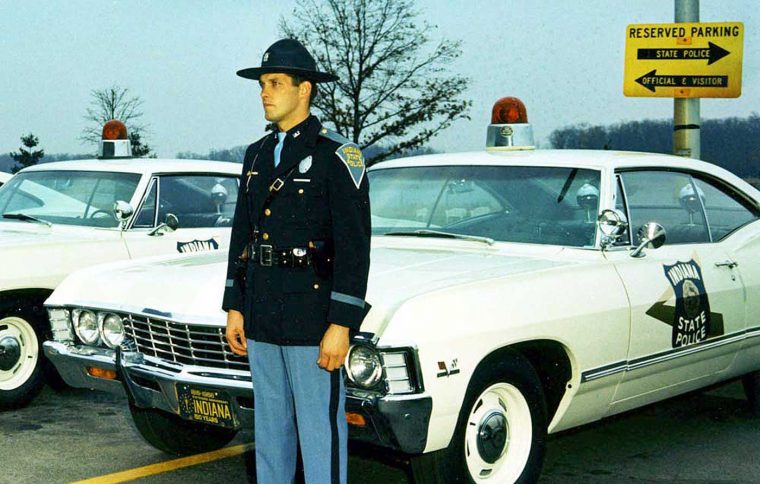 The crossed flag emblem and the slotted wheels denote that these Indiana State Police cars are high-performance vehicles, tell us about this package.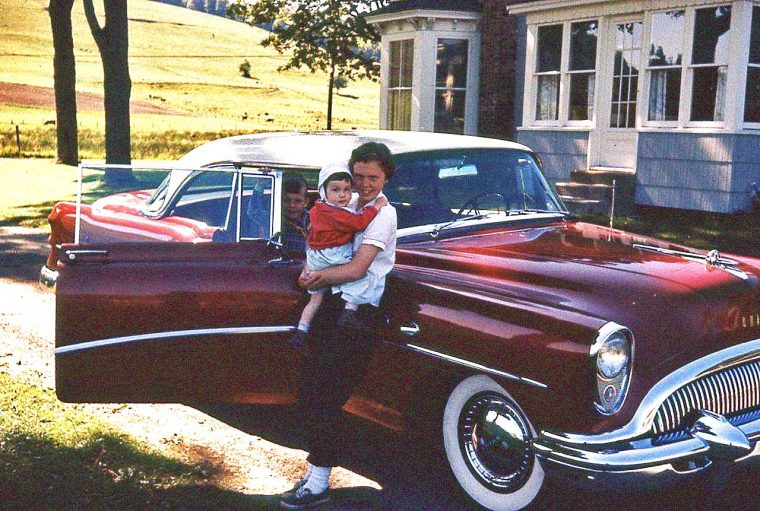 And finally only a fair quality photo of an attractive white over maroon Buick.