Number One-Hundred and Fifty-Seven of the Kodachrome Car Photograph Series begins this week with an image of an early Corvette and its driver heading down a road in California. This picture appears to have been taken by a professional photographer, could this be a General Motors Photographic marketing photo, for some type of a production, or was it shot by a talented amateur?
As is the usual practice in this series, we ask our readers to tell us the year, make, and model of all of these vehicles along with anything else of interest in the photos. You can look back at all the earlier parts of this series here. The images are via This Was Americar.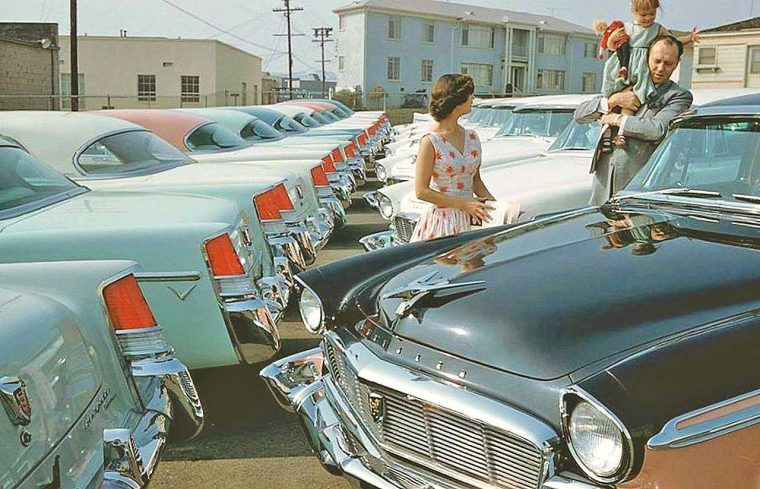 In a sea of pastel-colored Chryslers this black over salmon example really stands out.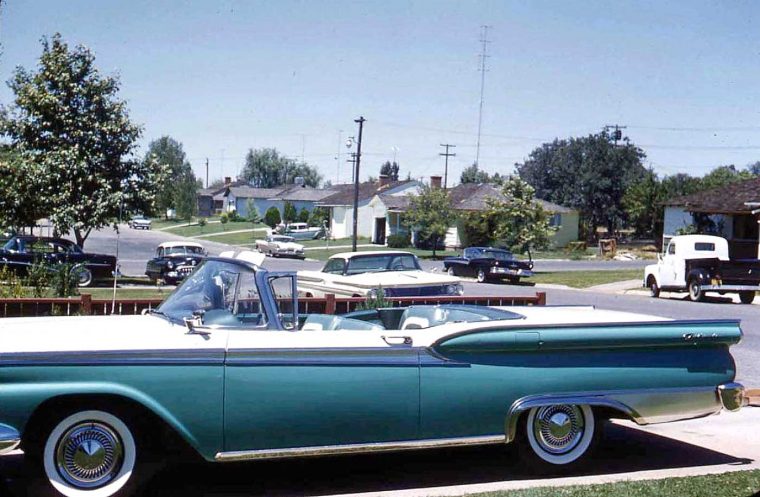 The backdrop behind this 1950s Ford convertible is filled with cars and a truck of the era.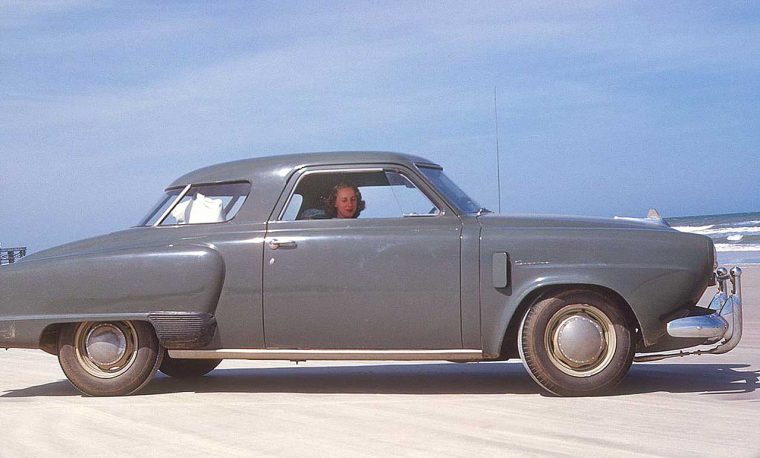 Ever wonder how the type of a bumper guards visible on this Studebaker where kept from tipping backward after being hit? This image shows all of the tackle behind them to keep that from happening.