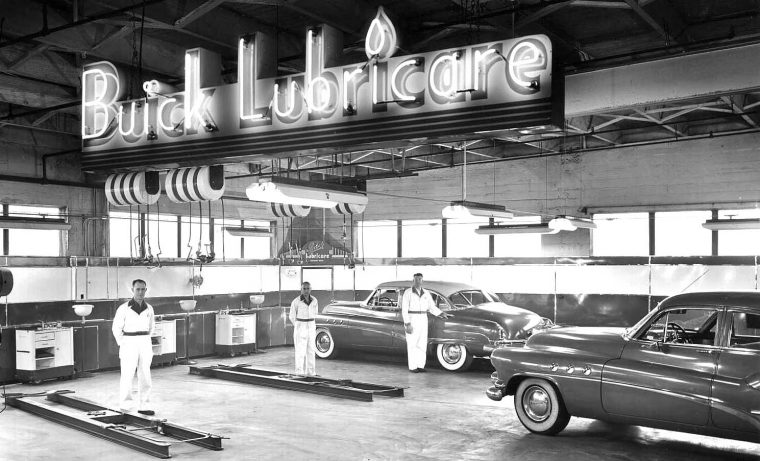 Mueller-Harkins Buick was a family owned dealership which began operations during 1916 in Tacoma, Washington. Today's lead image was taken on June 6, 1951, in the sales agency's new, large and well-equipped sales and service building. The business was located at 445 Saint Helens Avenue in Tacoma, Washington, in an ultramodern facility that began operations late in 1948.
The lubrication department was outfitted with a large overhead neon-lit "Buick Lubricare" sign, two-toned metal wall sections, H-beam hydraulic lifts, overhead hose reels for different grades of chassis grease, and roll-around toolboxes for each workman.
The picture below is a view of the "Heavy Repair" section of the body shop taken on December 14, 1948, shortly after Mueller-Harkins moved into the new facility. This section of the shop was used for stripping damaged sheet metal, along with frame, body and fender straightening before a car was sent to a separate finishing shop.
Share with us what you find of interest in these photographs courtesy of the Tacoma Public Library.