Today's feature photos all originate from the City of Tampa, Florida, and were taken between the years of 1936 to '53. The lead image and the picture below were both taken at Boyd's Sunoco service station in January of 1936.
The owner of the filling station apparently also operated Boyd's "Free Zoo" and used his animals for publicity photos. The lead image contains a Monkey pumping gas, possibly with Boyd beside him. In the picture below, taken after a successful day of fishing the same man is sitting and posing with the largest fish next to the gas pump on the far right.
Share with us what you find of interest in the enlargeable photographs below by Robinson and French courtesy of the University of South Florida at Tampa. View over 250 other facilities posted earlier in the Gasoline Station Series.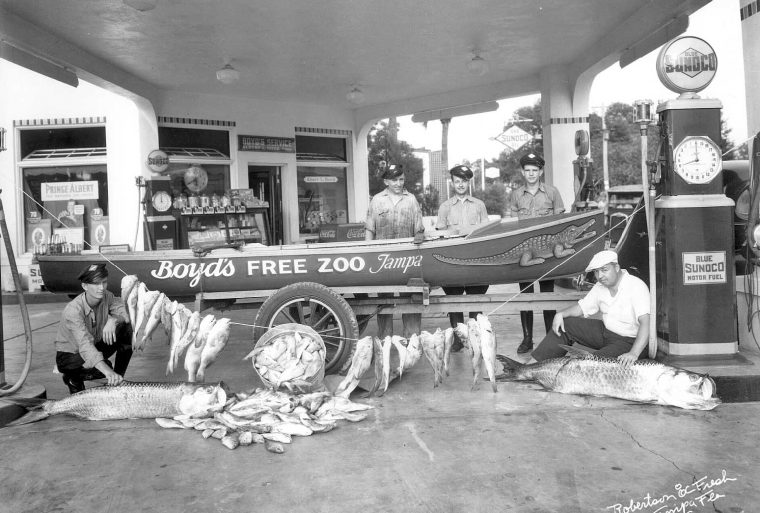 Boyd's Sunoco filling station and Zoo boat, January 1936.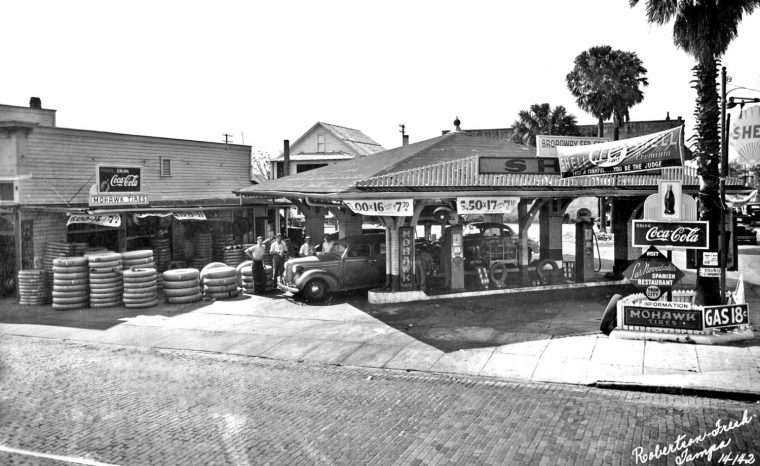 The Broadway Shell service station and open air Mohawk tire shop 1940.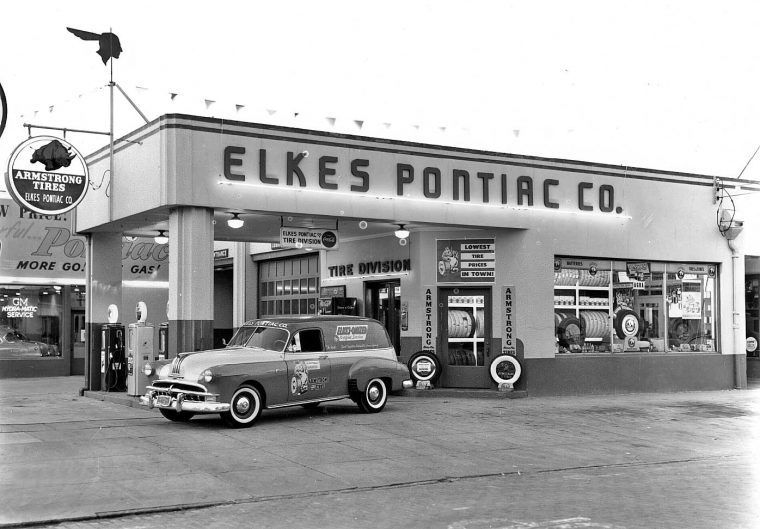 A second view of the Elkes Pontiac filling station and tire shop 1953 that we looked at earlier.