Number One-Hundred and Fifty-Eight of the Kodachrome Car Photograph Series begins this week with an image of a mildly customized 1950s Ford convertible. This wedding "get away" car was decorated with some runny substance along with gold and white decorations added by friends before the service.
As is the usual practice in this series, we ask our readers to tell us the year, make, and model of all of these vehicles along with anything else of interest in the photos. You can look back at all the earlier parts of this series here. The images are via This Was Americar.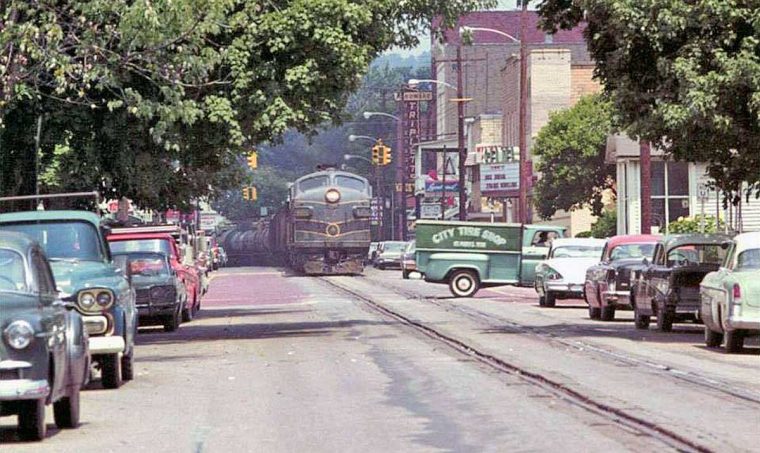 The train is coming to town in this 1960s image.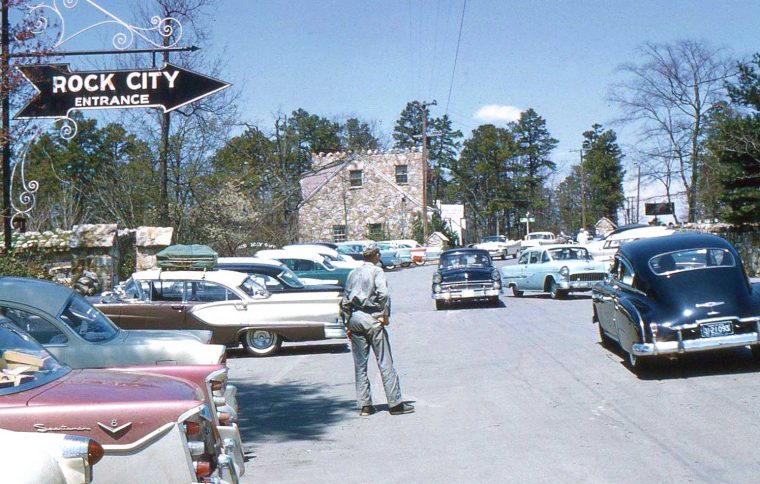 Rock City must have been a popular tourist attraction, can anyone tell us were it was located?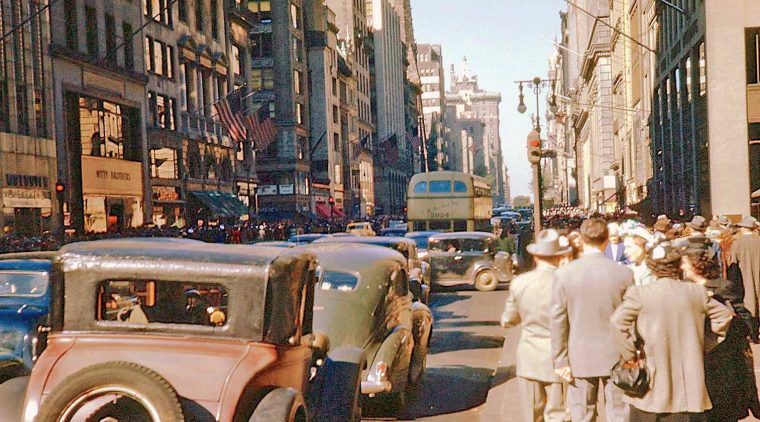 Kodachrome film was a fairly new when this late-1930s photo was taken.