Number One-Hundred and Fifty-Nine of the Kodachrome Car Photograph Series begins this week with an image of a blue and white 1950s Pontiac Convertible fitted with a white interior with red accents. An unusual accessory for an American car at the time is the red tonneau cover with white trim. Tell us what you believe the source of this well made cover was, is it a Pontiac option, a J.C. Whitney accessory or crafted by an expert?
As is the usual practice in this series, we ask our readers to tell us the year, make, and model of all of these vehicles along with anything else of interest in the photos. You can look back at all the earlier parts of this series here. The images are via This Was Americar.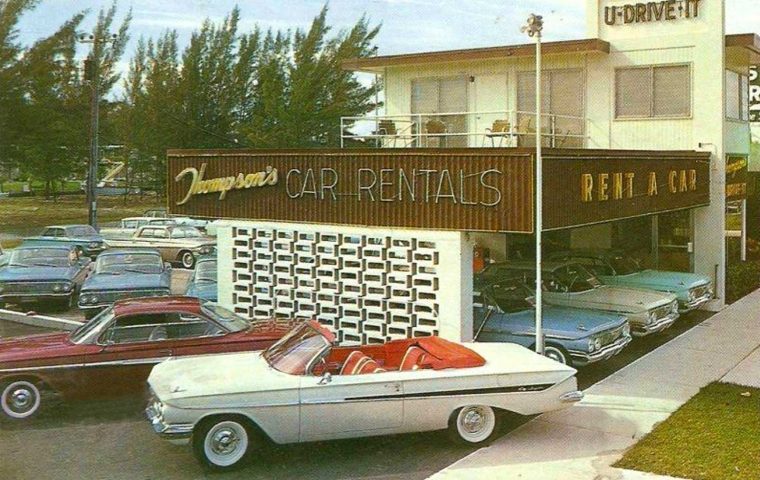 It must have been fun to fly in and drive one of Thompson's U-drive it rental cars.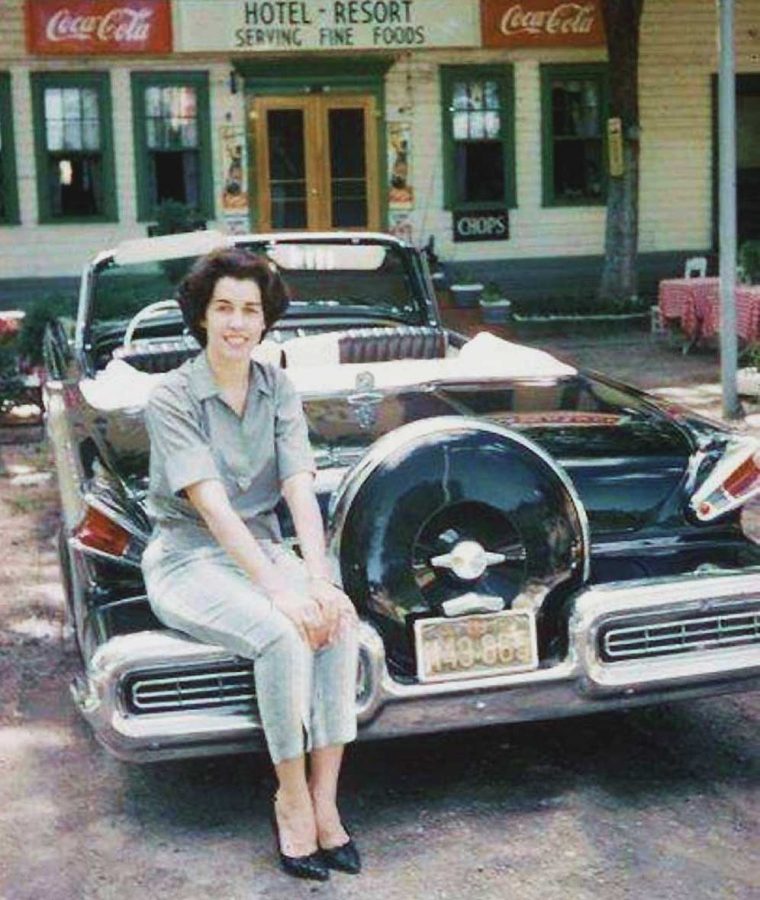 Before dinner cocktails could have been served on this over-the-top continental kit.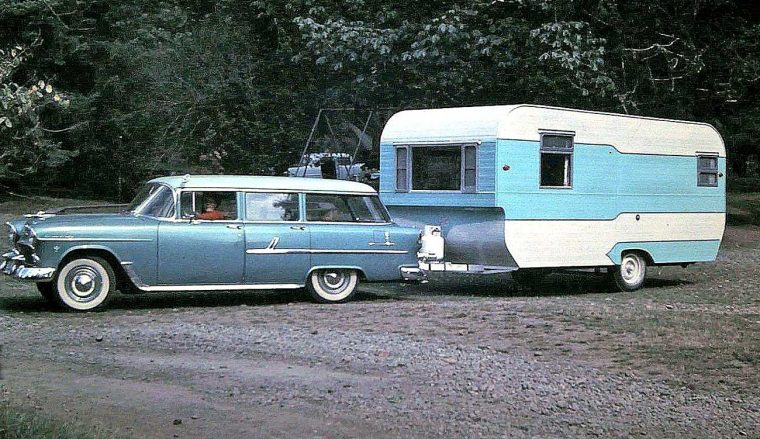 This Chevrolet loaded with options and a V-8 made for a good tow car at the time. Note the object attached to the wagon's rain gutter, looks like a peep mirror used for?