Three filling station images are featured here today, and all of them were located in the City of Tacoma, Washington. The lead photo taken in November of 1948 shows Charlie Walker's "Flying A" Associated gasoline station that was located at 5525 Pacific Avenue in the City.
This example of a filling station with a unique rounded end canopy was designed by Earl Lumm in the style of the Streamline Moderne buildings displayed the Century of Progress Exposition in Chicago, Illinois. It was constructed in 1934 along with an open-fronted two-bay maintenance garage equipped with a lift located on the left-hand side of the station.
Share with us what you find of interest in these photographs by the Richards Studio courtesy of the Tacoma Public Library.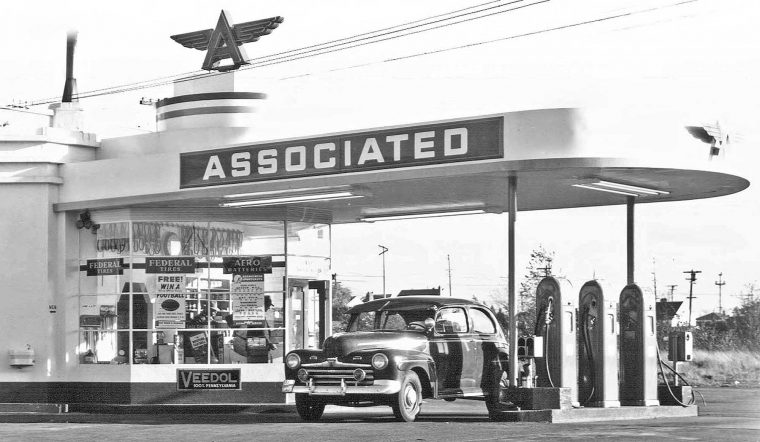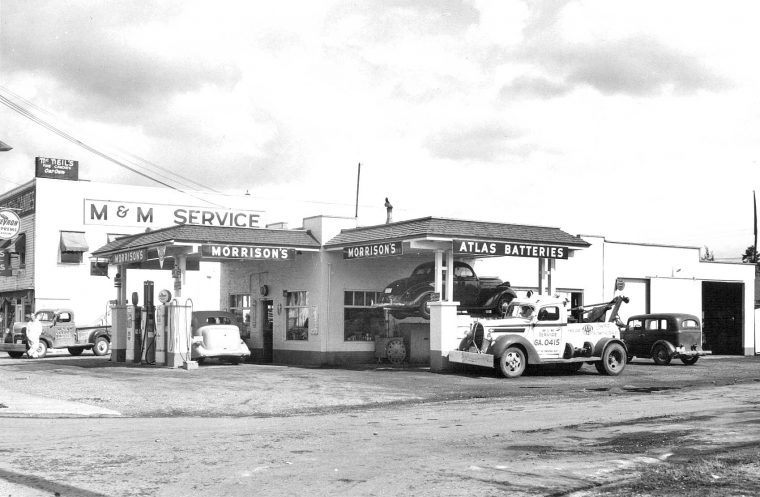 This M&M Service facility selling Chevron fuel and lubricants at 6647 South Tacoma Way was built in 1925, and photographed on November 8, 1948.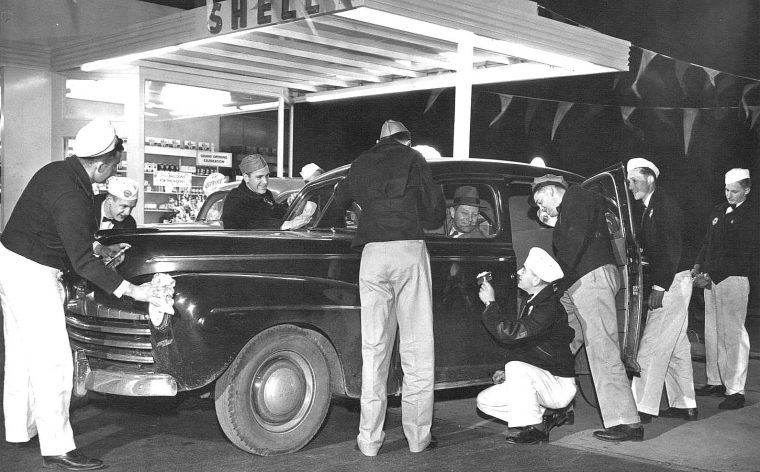 This postwar Ford and owner received plenty of attention from the nine attendants at Marty's Shell Service grand opening at 6th and Mason Avenues.