Number One-Hundred and Sixty of the Kodachrome Car Photo Series begins this week with an image of a 1950s Chrysler station wagon and a wooden boat and trailer. The men at the rear of the vessel are lifting and pushing it forward on the trailer. Share with us what you know about the cars, boat, trailer and the location.
As is the usual practice in this series, we ask our readers to tell us the year, make, and model of all of these vehicles along with anything else of interest in the photos. You can look back at all the earlier parts of this series here. The images are via This Was Americar.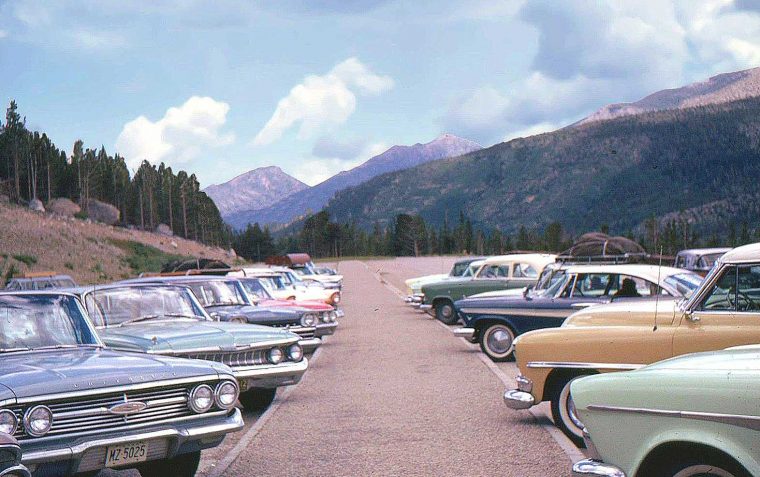 A group of tourist's 1950s to '60s cars appear to be in parking lot at a state or national park.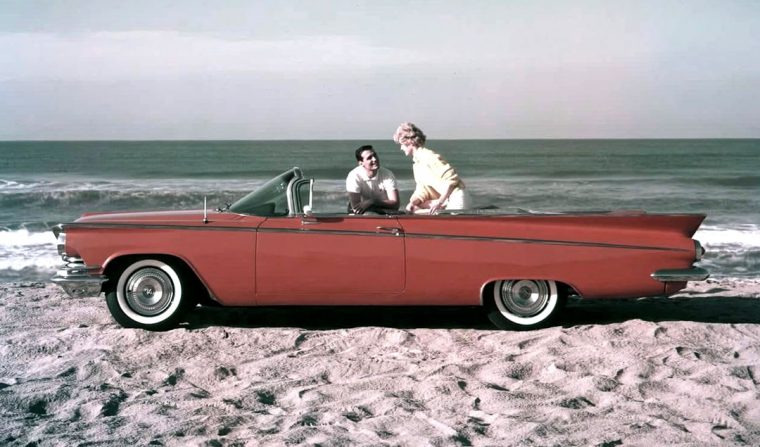 A General Motors Photographic image of a 1950s Buick Convertible.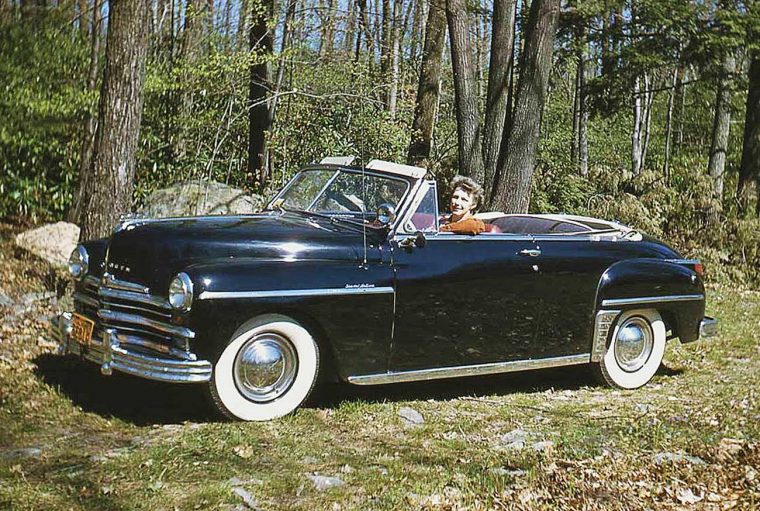 This woman appears to like the 1940s Plymouth convertible she is posing in.