Coverage of this unique postwar Kenworth W-1 "Deck and a Half" Bus began here back in 2014 after finding the lead photo courtesy of pauldorpat of this Washington Motor Coach System unit. The 2015 Update with more information is included below along with today's new update.
2015 Update: "As many as 25 of these postwar W-1 Kenworth buses were constructed by the Pacific Car and Foundry Company. Power for them was provided by Hall-Scott Model 190 779 c.i. gasoline engines that produced 240 h.p. and consumed fuel at the the rate of about four mpg. The rear-mounted horizontal engine and the compartments for luggage are located below the floor of the elevated rear passenger compartment."
"The design has been attributed by others to Roland E. Gegoux and Raymond Loewy who both were involved with later similar postwar bus designs including the famous Greyhound Lines Scenicruiser; information confirming this has not been found. At least one of these buses has survived but is is in rough condition."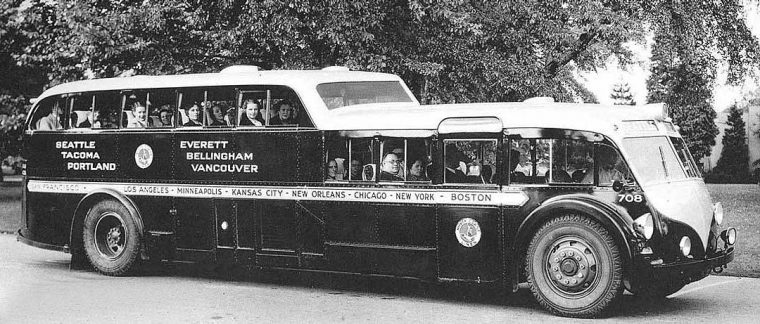 Enlargeable view of the Washington Motor Coach System Kenworth W-1.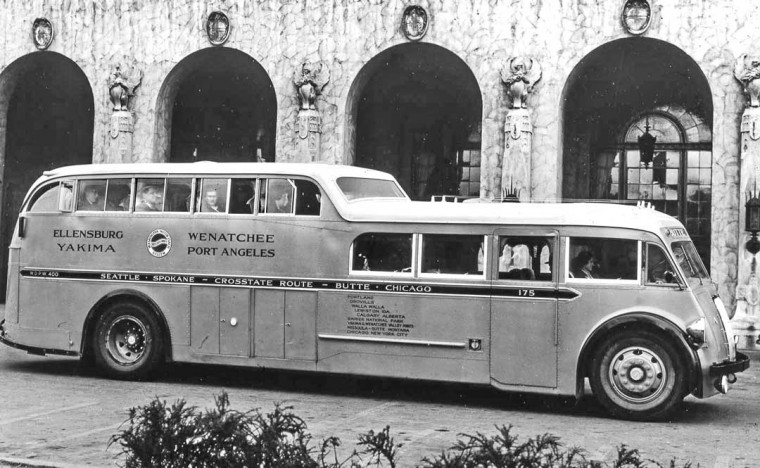 Two views of a pre-war Kenworth KHO-33 operated by a bus line in Montana.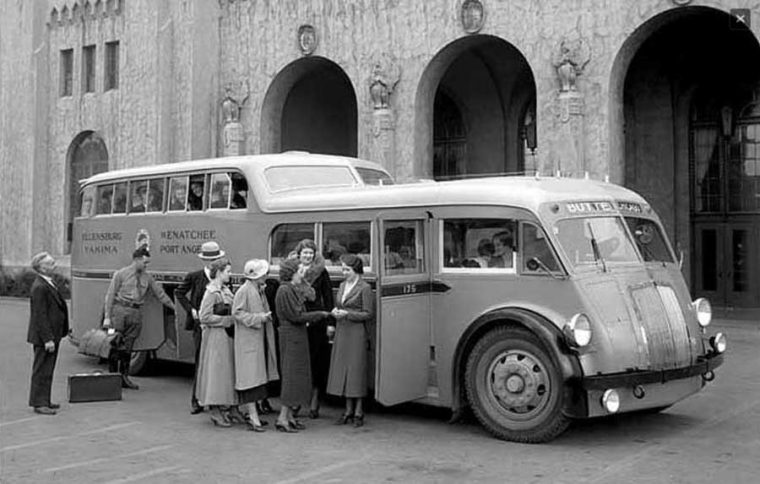 New Update: Reader Jeff Howard wrote about the two photos (above) and more details about the one surviving W-1 bus:
"I am pretty sure this is a Kenworth KHO-33, a collaboration between Kenworth Motor Truck and Heiser Body Company. The Kenworth W-1 was a post war design which entered service in about 1948. About fifteen went to North Coast Transportation and five or so went to a firm in Montana. The North Coast buses ended up as Greyhounds and were retired in the mid 1950s. I saw them all parked in a fenced in yard before they were surplussed."
"My father, Sherman Howard, designed the W-30 body, and a gentleman named H. L. Simi designed the chassis. The body design also served as the basis for several suburban, trackless trolley, and school bus layouts up till Kenworth exited the bus business in 1957. The front and rear end caps, side windows and seats were the only body differences between all those models."
"There is only one known W-1 survivor, which was rescued from a field in Western Washington after laying unused for many years. It was cleaned up by the buyer and later sold to a bus line owner and collector in the Midwest. It is awaiting restoration."
Share with us what you find of interest in this post and comment with new information about these amazing machines if possible.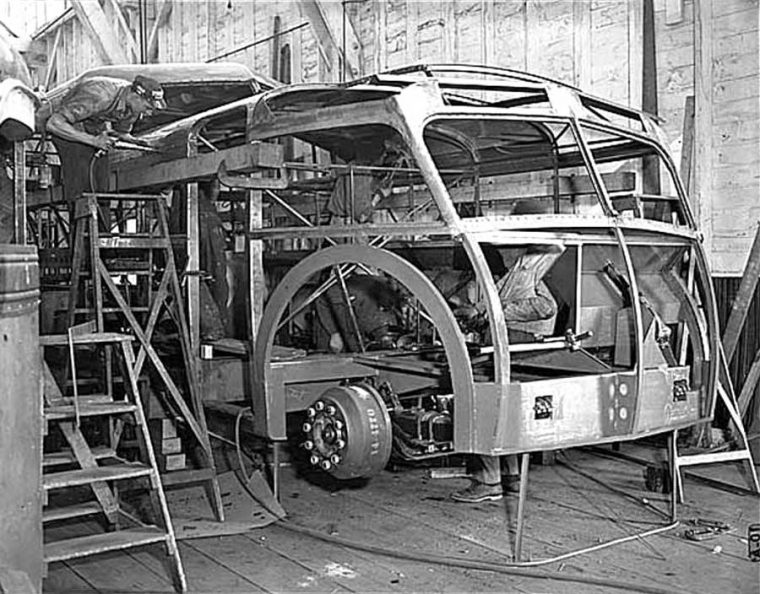 New photos:

 KHO-33 buses attributed by Museum of History & Industry as being constructed by the Pacific Car and Foundry, The coachbuilding facility was located in Renton, Washington. The photos are dated June of 1938. The KHO-33 line is on the far-right below.