Number One-Hundred and Sixty-One of the Kodachrome Car Photo Series begins this week with an image of a holding area near a Ford Motor Company assembly plant. Note the plastic covers on the Thunderbird's not equipped with hardtops to keep them clean until reaching the dealer. Can anyone identify the location?
As is the usual practice in this series, we ask our readers to tell us the year, make, and model of all of these vehicles along with anything else of interest in the photos. You can look back at all the earlier parts of this series here. The images are via This Was Americar.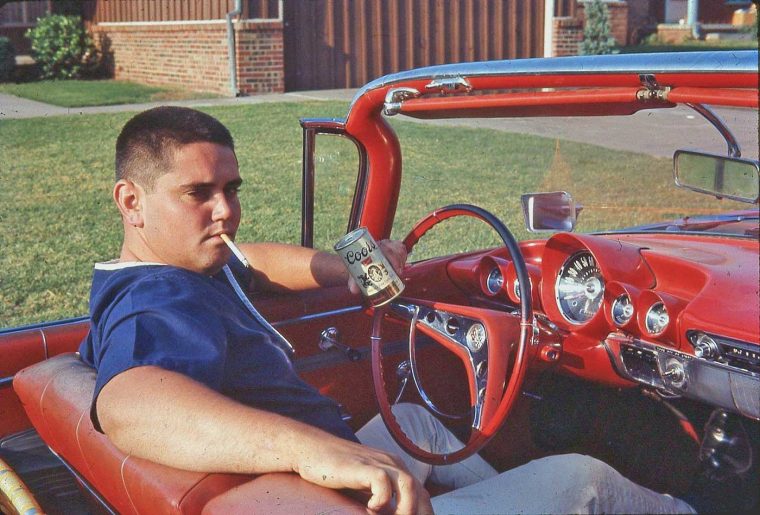 M

ixing alcohol and driving is never a good idea. When your editor was young three local men drinking and driving in a convertible just like this one flipped it over onto a stone wall which resulted in one of them being killed in the crash.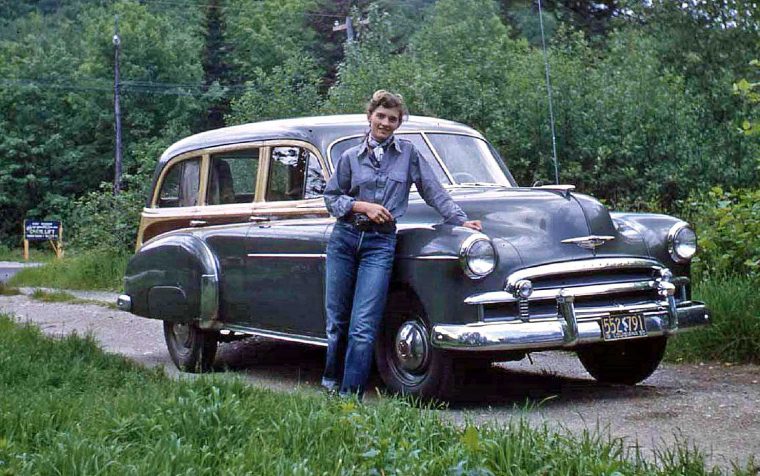 It appears this young women from Louisiana is on a road trip with this Chevrolet wagon.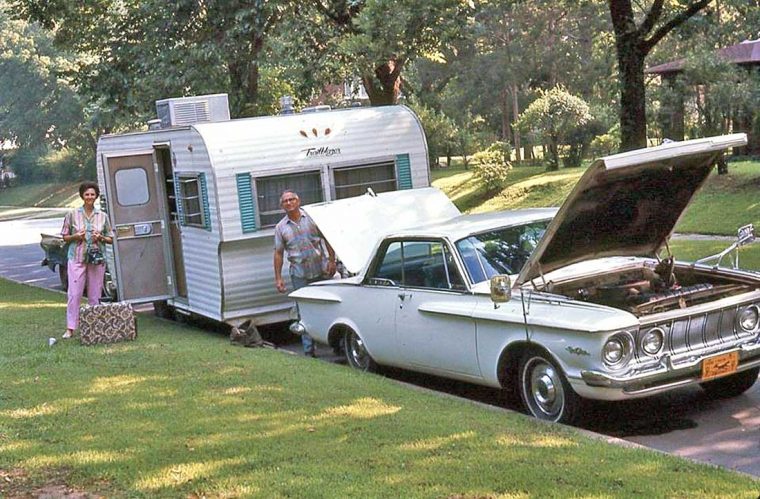 A couple with a mid-sized Plymouth or Dodge hardtop towing a trailer at a stop on their journey where they appear to be visiting friends or relatives.