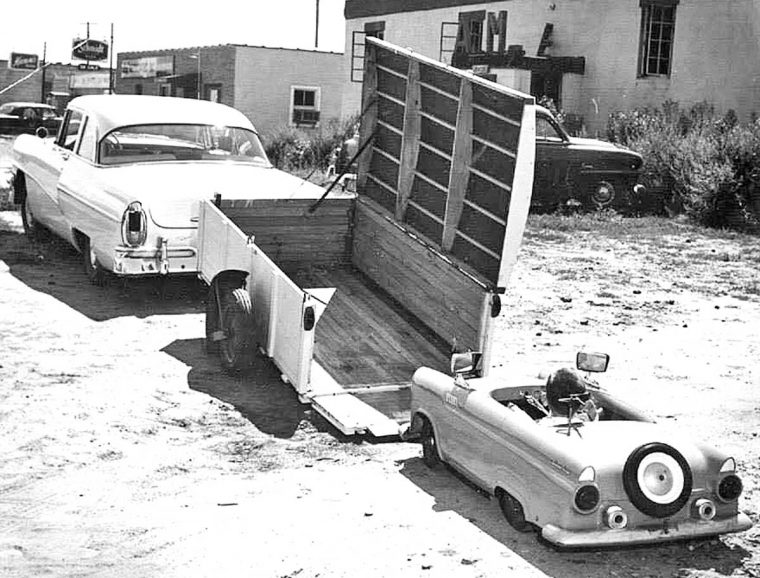 The photo containing 1955 Ford Thunder Birds parked in a shipping holding area near the Ford River Rouge Plant in last Friday's Kodachrome Car Photos Series garnered quite a bit of attention.
Over the weekend, contributor Benjamin Ames sent in today's appealing lead image of a child-size 1955 or '56 T-Bird go-kart. In addition the photo contains the little Bird's tow rig consisting of a 1955 or '56 Mercury two-door sedan and a unique enclosed car trailer with some interesting features.
Reader JJS also sent in a copy of a 1955 T-Bird promotional piece (below)  confirming the discussion in the earlier comments about the two tops available for the car. He wrote: "Among the items listed in the brochure for the 1955 Bird under 'Available Equipment' are 'glass-fibre top' and 'convertible fabric top,' which suggests they were not standard when the Bird was introduced in late 1954."
Could this imply the 1955 model could be purchased without a top?
Share with us what you find of interest in today's post about the Ford two-seat sports car.