Number One-Hundred and Sixty-Two of the Kodachrome Car Photo Series begins this week with an image of a gentleman on a trip to Cape Cod, located in eastern Massachusetts with a 1960s Pontiac station wagon. It appears his significant other took this photo on the Cape at a Gulf Service Station where he filled up the tank with either "Good" Gulf at 24 & 9/10s cents a gallon or "Gulftane" at 24 & 9/1os.
As is the usual practice in this series, we ask our readers to tell us the year, make, and model of all of these vehicles along with anything else of interest in the photos. You can look back at all the earlier parts of this series here. The images are via This Was Americar.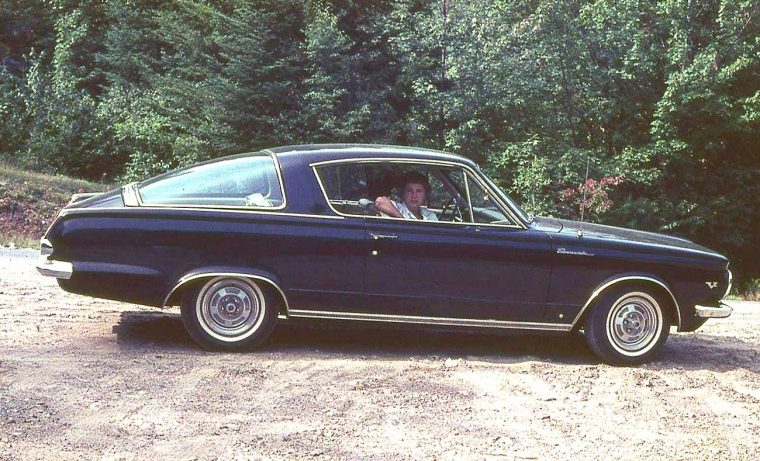 We have seen this woman earlier in a photo taken in the wintertime with this sporty little Plymouth.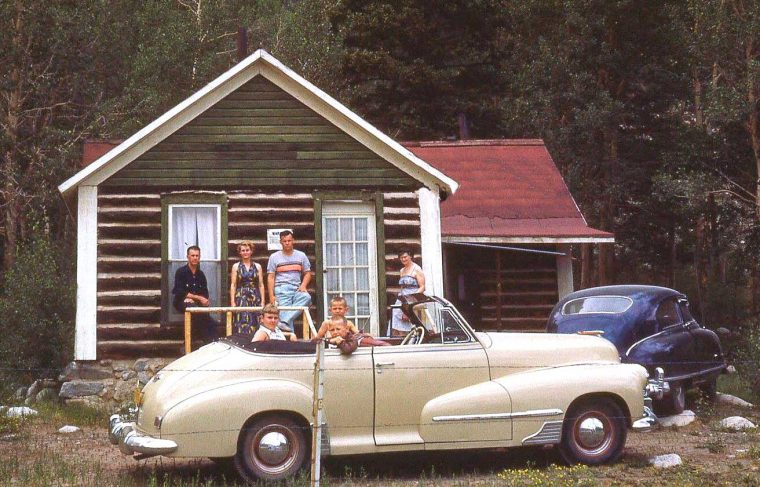 Summer fun at a semi-rustic cabin in the woods, and check out the painted rocks.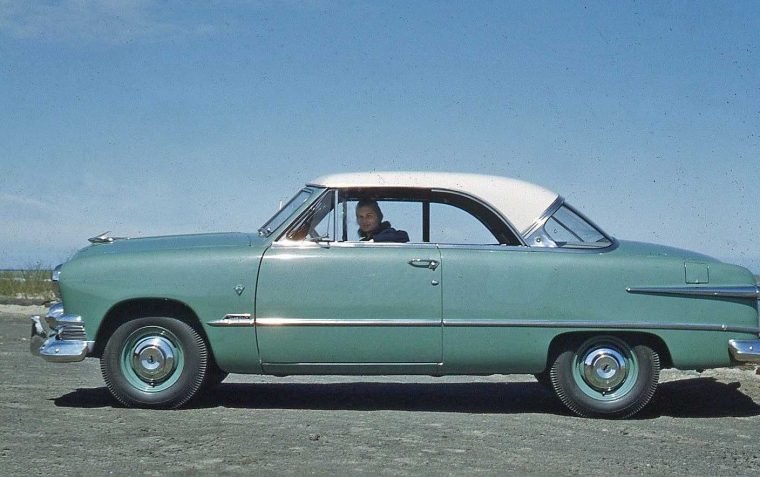 A woman and this near-new Ford two-door hardtop with two-tone paint pose at a seaside parking lot.