In 2017, Atlanta, Georgia was ranked as having the fourth-worst traffic problem in the US, and on the international level it came in as the eight-worst for the second year in a row. Today's feature image taken circa 1967 in the southern City show that during rush hour the traffic problem on Interstates 75 and 85 north of Atlanta is not a recent development.
Construction began on the Dwight D. Eisenhower National System of Interstate and Defense Highways after the Federal-Aid Highway Act was passed by Congress in 1956.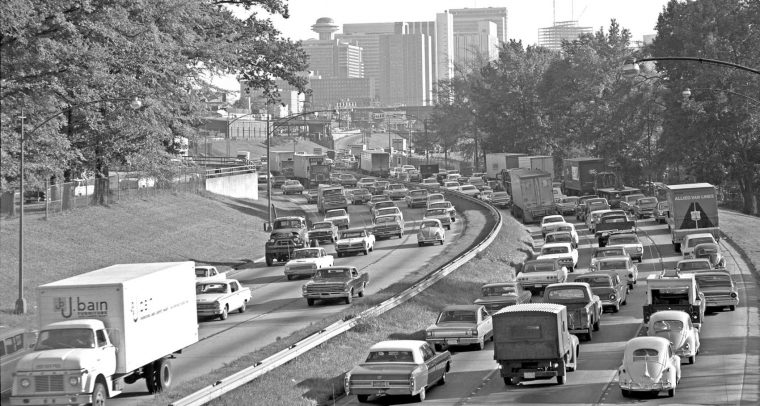 As initially conceived at the time, the Interstate Highway system would be adequate for the projected growth in population and the number of motor vehicles until 1975. Although in many urban areas as seen here in Atlanta as early as the 1960s, the thoroughfares were incapable of handling peak traffic volume.
An interesting video of a film produced for the Portland Cement Association (below) in 1961 shows how much of the Highway System was constructed. The complete history by the Nation Archives of the Interstates up until 2006 can be found at "Ike's Interstates at 50."
Share with us what you find of interest in this photograph courtesy of the Georgia State University Library.