Number One-Hundred and Sixty-Three of the Kodachrome Car Photo Series begins this week with an image of a couple posing with a Lincoln convertible sporting a very patriotic paint scheme. It appears that this land yacht was initially a red car with the blue and white added to it and finished off with the stars. Could this be Evel Knievel's Mother and Father?
As is the usual practice in this series, we ask our readers to tell us the year, make, and model of all of these vehicles along with anything else of interest in the photos. You can look back at all the earlier parts of this series here. The images are via This Was America.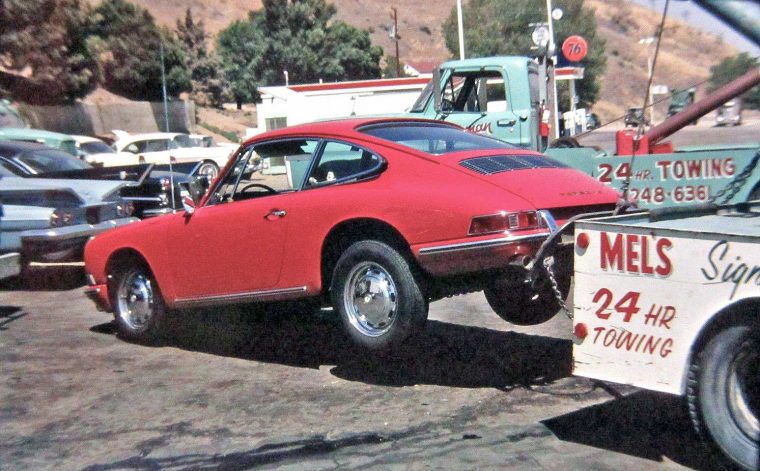 This red 1960s sports car on the hook appears to look like a UFO in a landing field full of American iron.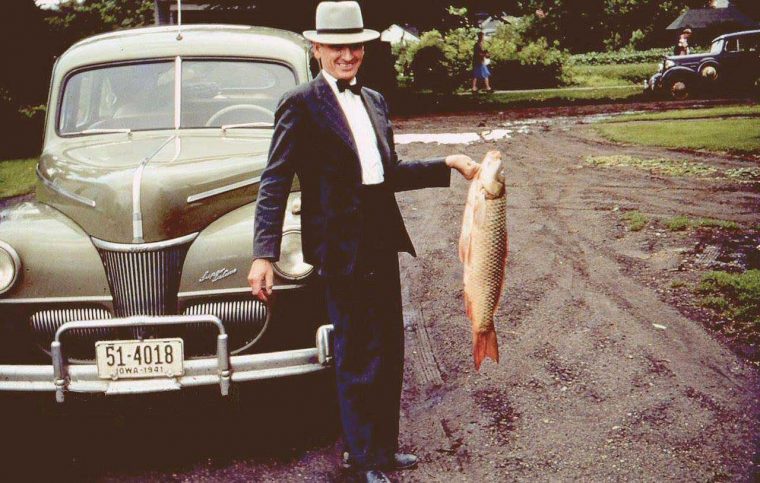 We think he caught this prize and then drove home with the car to put on his tuxedo for the photo to send into the local newspaper. Tell us about the fish and the Ford.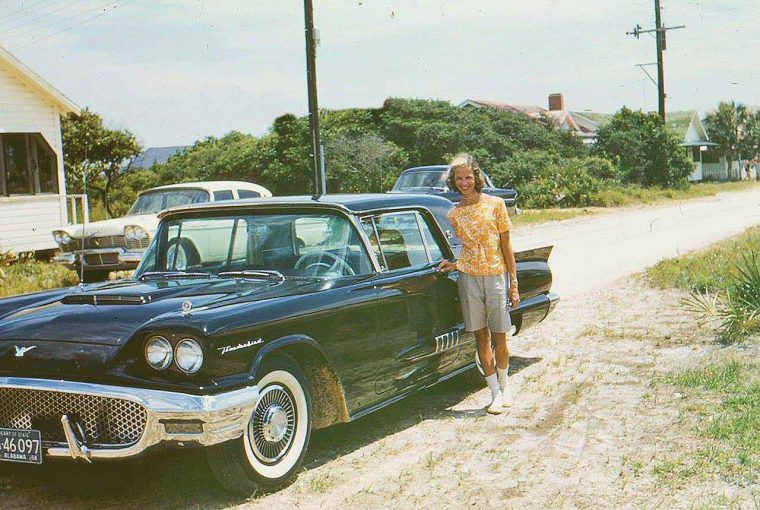 Meanwhile, back home in Alabama….