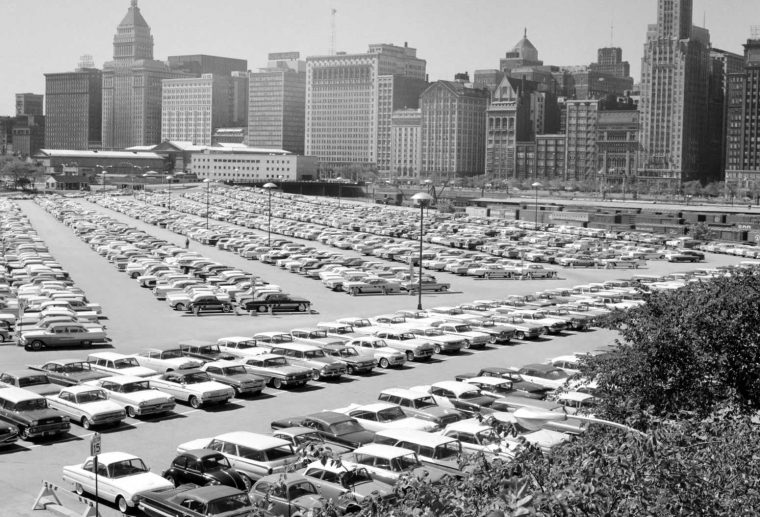 Today's "Parking Lot Series" feature photo is a view looking south at a parking lot that was located on the north side of the Art Institute of Chicago located at 111 South Michigan Avenue in the Loop.
The Borg-Warner building is visible across the Avenue from the Institute. On the right-hand side of the image behind the parking facility is a train yard and tracks running north and south.
The picture of this lot containing hundreds of cars was taken circa 1962, and an enlargement of the foreground (below) gives an excellent and detailed view of the vehicles closest to the camera.
Share with us what you find of interest in the photograph taken by Clarence Sorensen courtesy of the University of Wisconsin Libraries.