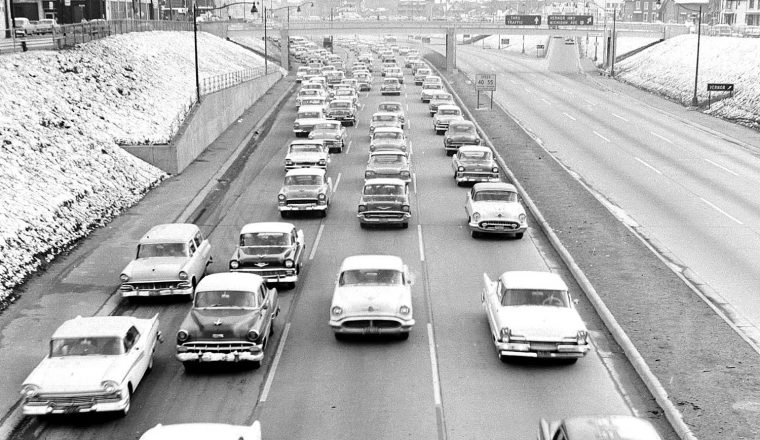 This pair of photos are both identified in the Wayne State University Photo Archives as being taken on the Lodge Expressway which extends in a northwesterly direction from downtown Detroit, Michigan.
It turns out that the lead image which was taken in the late fifties is of an unidentified highway that might be I-75 southwest of Detroit. The exit sign visible in the right-hand lane is for the Vernor Highway, and Michigan Avenue and both are located there in the Mexicantown community.
Judging only by the sign visible for the Porter Street overpass in the circa-1966 photo (below) this expressway (possibly the Fisher Highway or I-75) may be in the Hubbard-Richard neighborhood which is also southwest of Detroit and located next to Mexicantown.
If you can identify which Detroit area highways are shown in the images share it with us along with what you find of interest in these photographs courtesy of the Wayne State University Libraries.