Number One-Hundred and Sixty-Four of the Kodachrome Car Photo Series begins this week with a postcard image of the Shelton Drive-in taken in the early to mid-1950s. There is the seaside City of Shelton, Connecticut located on Long Island Sound, and a quick search turned up another Shelton in Washington State between the coast and the City of Tacoma. Tell us all about the automobiles and also if you can find any information about the restaurant.
As is the usual practice in this series, we ask our readers to tell us the year, make, and model of all of these vehicles along with anything else of interest in the photos. You can look back at all the earlier parts of this series here. The images are via This Was America.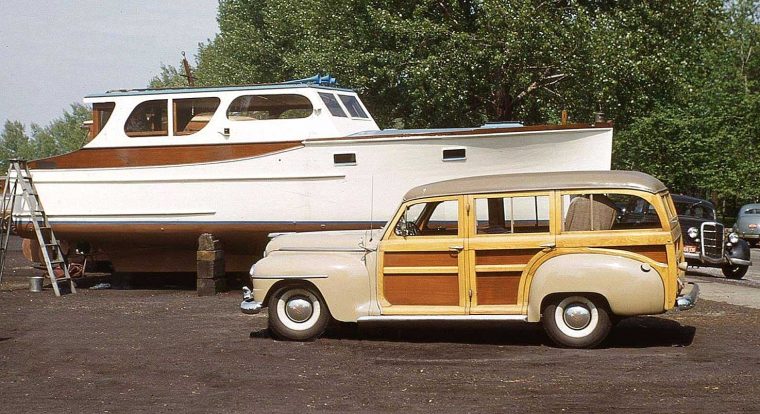 Owning a station wagon like the one pictured made for the perfect vehicle for hauling supplies for the boat; tell us all about both conveyances.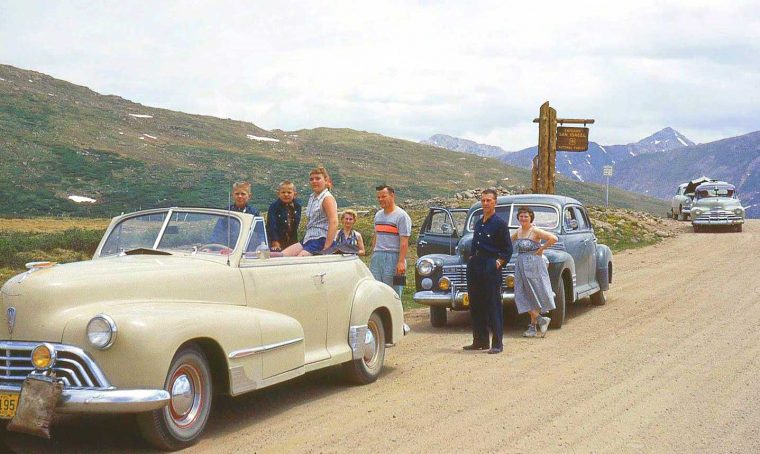 This image was taken in the San Isabel National Forest, located in Buena Vista, Colorado.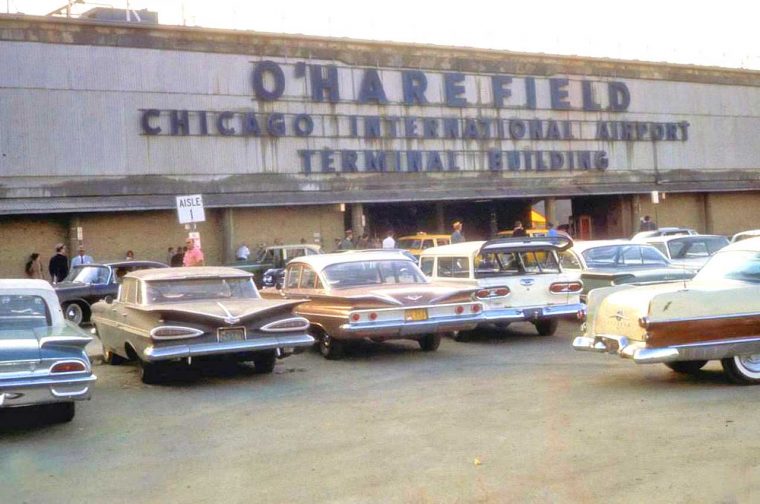 And finally, a fin fest at the parking lot of at Chicago O'Hare Airport in the 1960s.