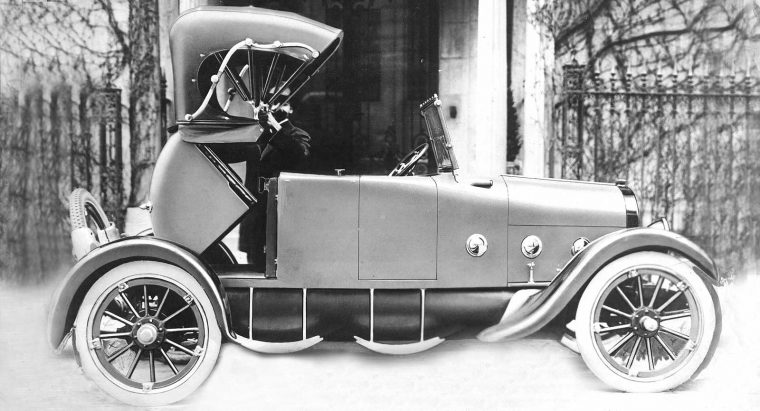 "Convertible-Convertible" is an unusual phrase, although that is precisely what Bazel E. Carrm's cape-topped touring car coachwork he invented, constructed, and patented did. The bodywork could be changed from a five-passenger touring car into a two-passenger roadster in just the matter of a few minutes.
The Argentian who emigrated to America and later became a US citizen applied for and was granted four US patents for his coachwork designs between 1917 to '18. Two of his concepts are for touring car-roadster bodywork, and a third, an open-fronted limousine that converted into either a five-passenger touring car or a snug close-coupled enclosed car in short order.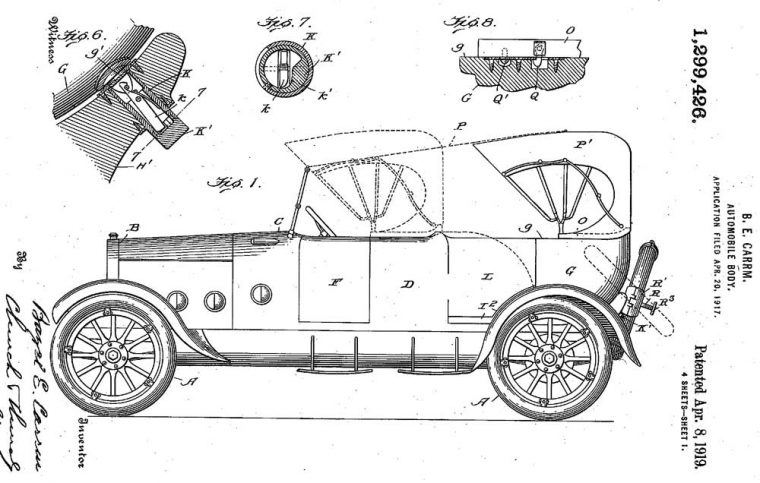 Two of the coachwork patents he assigned to himself and another pair to American Motors Inc., which may have been a company he formed on his own. A brief search for information about the Corporation was unsuccessful. At this point it appears that the complex designs, other than the one pictured may not have been constructed. All of Carrm's patents can be viewed here.
Share with us what you find of interest in the photograph courtesy of the Free Library of Philadelphia and the patent drawings.