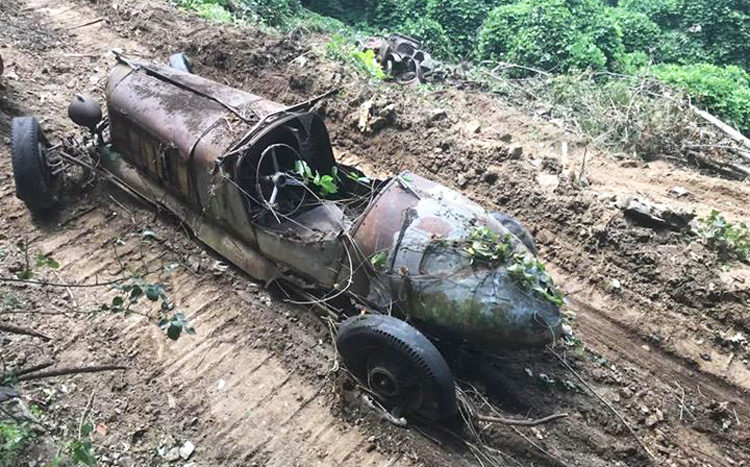 Arden, North Carolina: Reminiscent of the uncovering of the Roger Baillon Collection in France less than four years ago, but only one-sixth of the size and containing less exotic vehicles is this forgotten collection just uncovered in the US southeast recently.
David Mount, a contractor, based in Asheville, North Carolina, located in the middle of the Blue Ridge Mountains had booked a job with the new owner of this property to tear down a collapsed house and to clean up the site. After his thirteen-year-old daughter Bailey found a car in the basement of the home they then discovered nine more vehicles covered up with Kudzu, an invasive vine common in the south that is native to eastern Asia. Underneath the green carpet of vegetation nine more vehicles were uncovered.
Mount has removed most of the vehicles and still has to extricate a few more from the property. Some of them are in "rough condition" and this morning he and his crew are "still getting cars out and seeing what we want to keep!"
He joined the "1920s Antique Automobile, Brass Era Cars, and Orphan Makes" Facebook Page this morning. There he posted the photos of the Ford flathead V-8 powered Speedster in the lead photo (above) asking for help to identify it.
This story was shared with us by Shenton King a friend and fellow member of the HCCA. We will update this with any new developments. Share with us what you find of interest in the copyrighted photos courtesy of David Mount.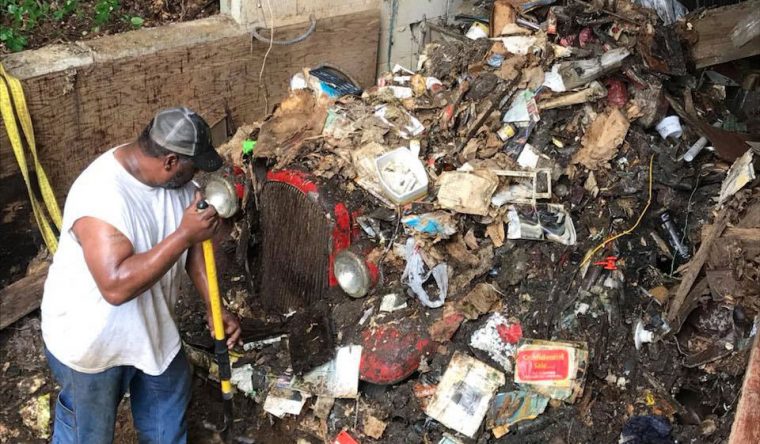 Circa 1932 Plymouth roadster buried under beams and debris in the cellar of the house.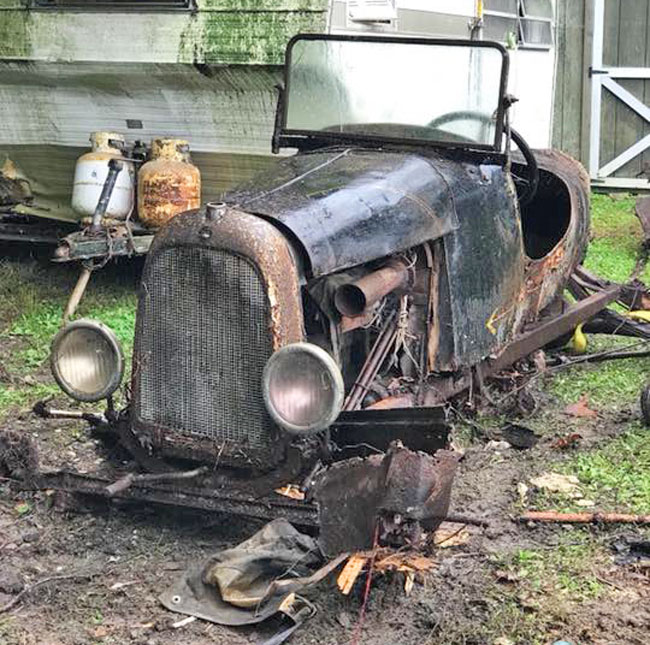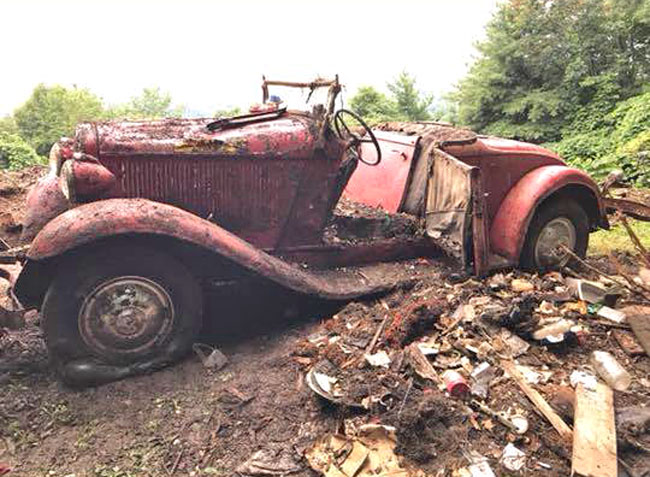 Very rare Plymouth Roadster after being carefully dug out and removed from the cellar.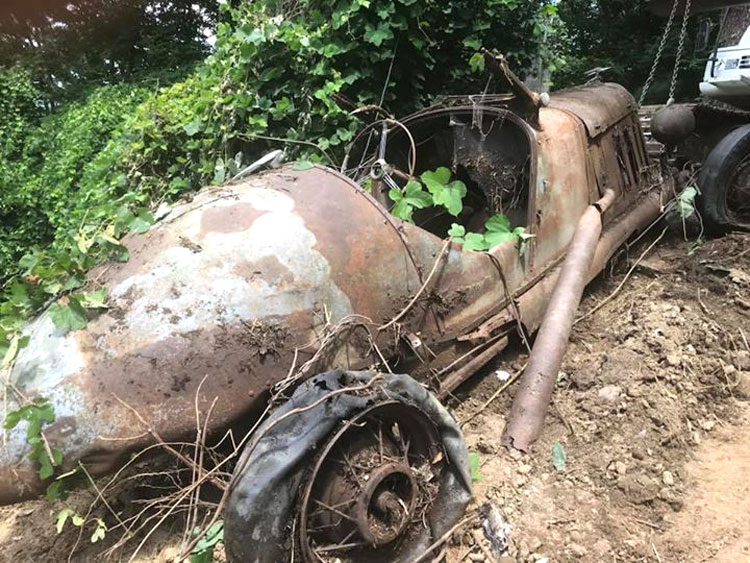 1930s home or shop built Ford flathead V-8 powered "Speedster" that appears to have been build on a modified Model "A" Ford chassis. Modifications include split wishbones and a "suicide" front end fitted with pre-1936 Ford wire wheels.