Number One-Hundred and Sixty-Five of the Kodachrome Car Photo Series begins this week with an image of a Mercedes-Benz that was an imported automotive icon here in the states in the fifties. The scene was captured in a parking lot at an auto race at a fair in 1956, note the ferris wheel in the background.
As is the usual practice in this series, we ask our readers to tell us the year, make, and model of all of these vehicles along with anything else you find of interest in the photos. You can look back at all the earlier parts of this series here. The images are via This Was America.
Editors note: We will be taking this Saturday off to prepare a car for a upcoming vintage racing meet and will be back again on Monday morning.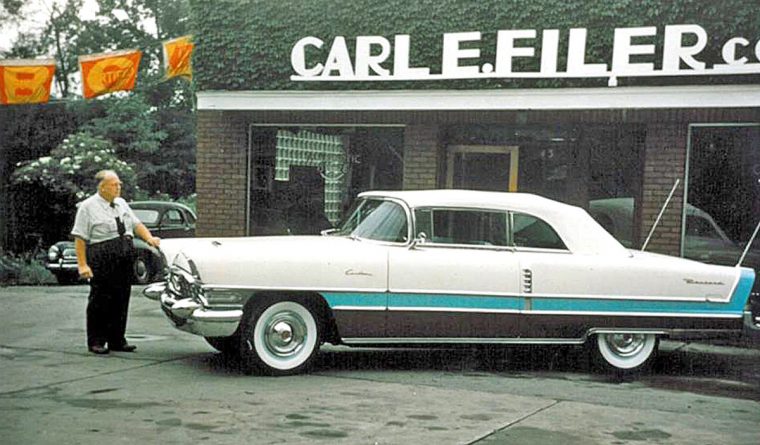 A.L. Bailey MD and his new his Packard at a Studebaker-Packard dealership in Greenville, Pennsylvania.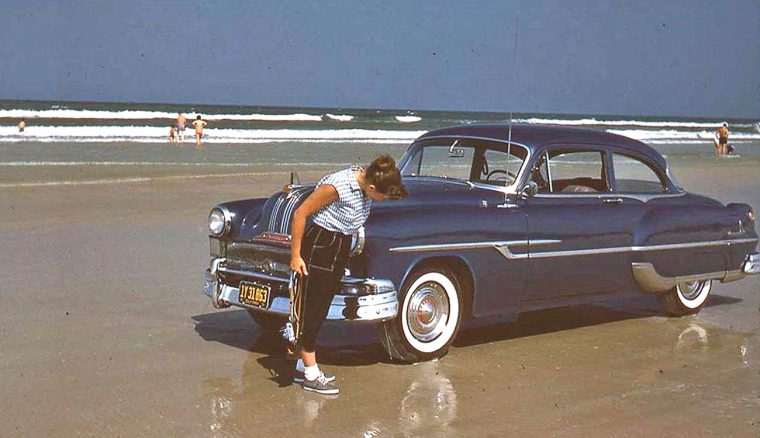 By gosh Henry, this car is only a six months old and its starting to rust out.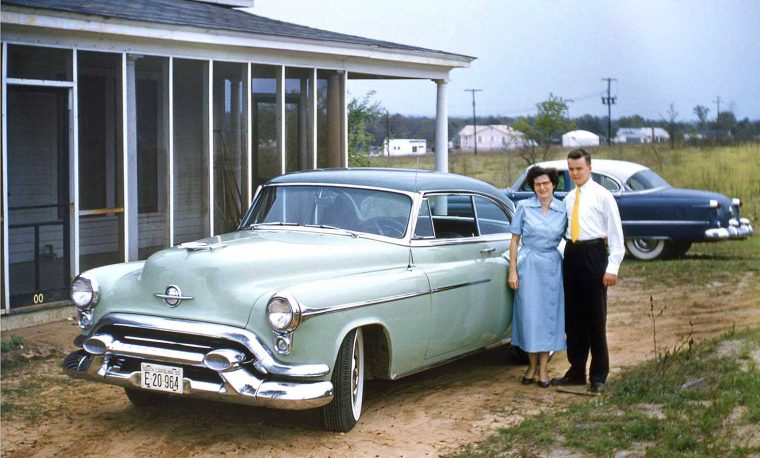 Junior brings his new Oldsmobile back home on a visit to see mom and pop.