Today's lead image contains a view dated to October 10, 1945, of a traffic tie-up in New York City on East 51st Street between Park and Madison Avenues. The problem began when gasoline became readily available once again to all motorists after the end of World War II.
In this scene, uncaring drivers in the "Big Apple" ignored the 8am to 6pm parking ban on East 51st Street that caused traffic to be cut down to only a single lane. The unfavorable situation caused traffic jams and severely limited commerce in the City.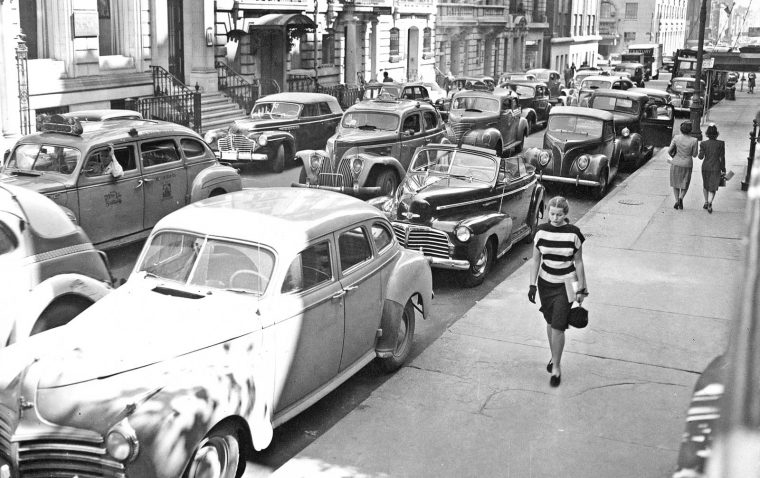 The image (below) taken ten months later in San Francisco on July 1, 1946, was caused due by a strike of street car and bus drivers. Due to the general lack of transportation into and around the City workers had no choice other than to use automobiles for commuting into and out of the "City by the Bay."
This scene on Market Street was taken on the second day of the strike and demonstrates how City officials eased the parking problem by allowing motorists to leave cars on the streetcar tracks in the center of some of the widest streets and avenues in town.
Share with us what you find of interest in the expandable photographs courtesy of the Free Library of Philadelphia.