Number One-Hundred and Sixty-Eight of the Kodachrome Car Photo Series begins this week with an image of a team of "Thrill Drivers" performing at a show inside of a drive-in movie theatre. Apparently, Kupp Ford sponsored the grey four-door sedan and possibly the entire show.
As is the usual practice in this series, we ask our readers to tell us the year, make, and model of all of these vehicles along with anything else you find of interest in the photos. You can look back at all the earlier parts of this series here. The images are via This Was America.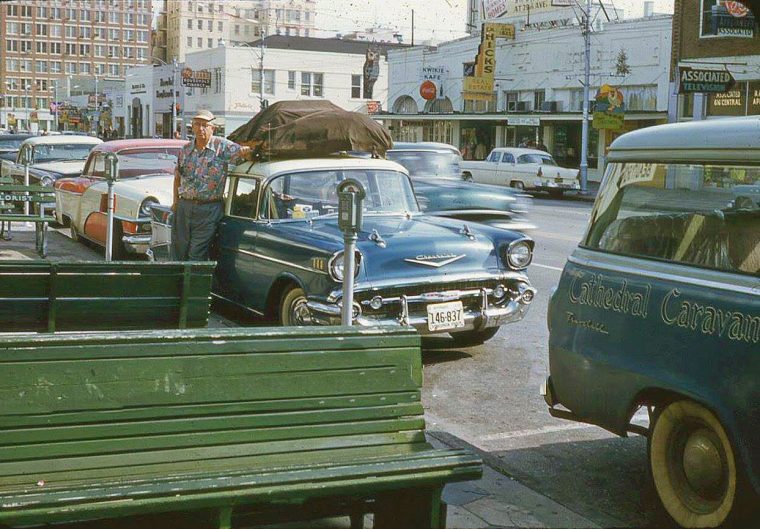 A gentleman with a 1950s Chevrolet in a city that be identified by a clues in the image.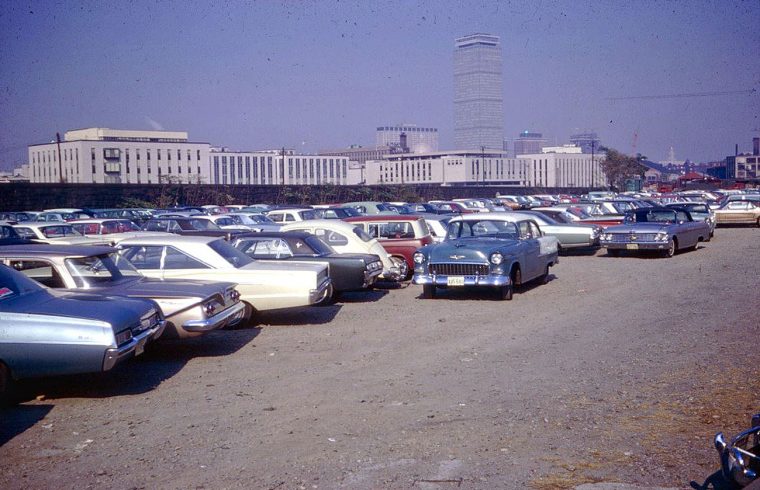 A 1960s view of a parking lot filled with vehicles in an unknown city.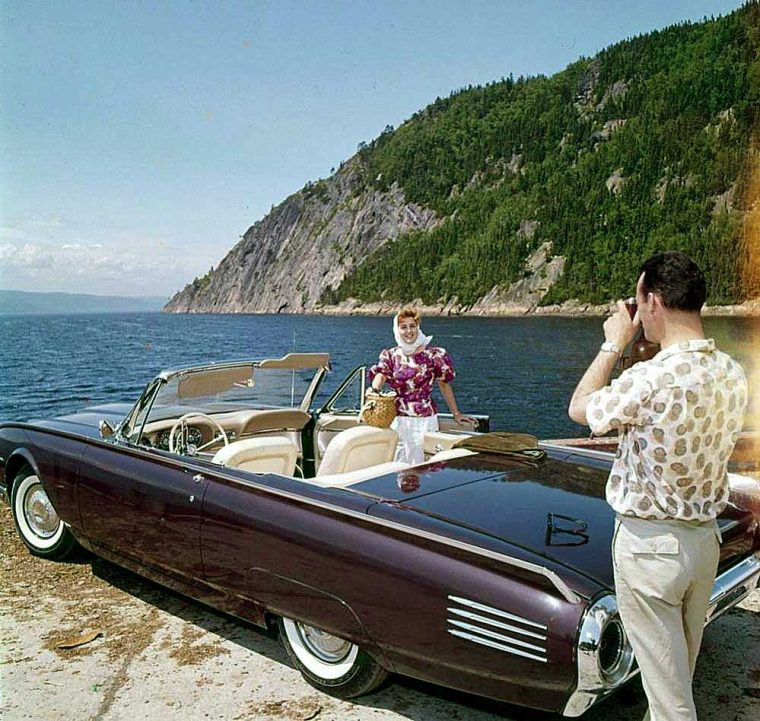 And finally, a photograph of a four-seat Thunderbird at a scenic waterfront location.