For today's feature article, we have an assortment of three images containing an unusual three-wheel vehicle, an early truck being put through its paces, and a distinctive rear axle design.
We begin with the stylish French trike in the lead image is parked on a street covered with curved paving bricks in the city of Paris, France. The vehicle is wearing "Paris Chic" bodywork of the tear drop type usually fitted to pre or postwar Talbot-Lago or Delage chassis' by famed French coachbuilder Jacques Saoutchik; note the gullwing doors.
The photograph was taken by Moreau Fabcdx and published in the Automotive Industries, May 15, 1947, issue here in the States. The unknown writer described it in this way; "The seat resembles that in a cockpit of an airplane and the door is one-piece which lifts up when the driver enters. It has three wheels and an 11-horsepower engine. Its top speed is about 90-miles per hour."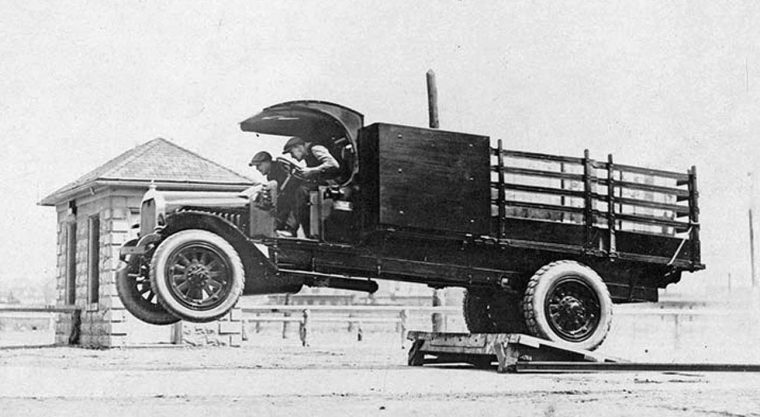 This circa 1920s photo (above) contains an American-made-heavy-duty truck about to get airborne and proving that modern "Monster Trucks" were not the first large vehicles used for this sort of vehicle jumping. The image appears to be either be a publicity photo for a commercial vehicle manufacturer, or a shot taken at the Maker's proving ground.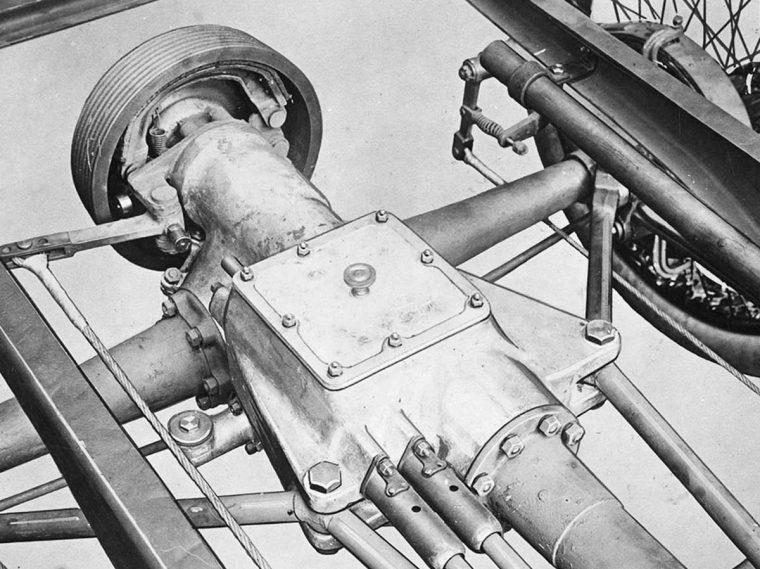 And to finish off for today, this circa 1910s illustration (above) contains an unique internal-expanding third brake fitted behind the rear support bearing of a combination worm gear and selective-shift transmission equipped rear axle. The only identification with the image is simply "J.S. Critchley."
James Sidney Critchley, (1866-1944) was a British mechanical engineer and automotive designer who in 1904 became the Works Manager for the Daimler Company Motor Company. Later he designed the well-built English Crossley automobile for Crossley Motors based in Manchester, England.
More can be learned about Critchley in the June 19, 1915, issue of "Automotive Topics" (US) article covering the Society of Automotive Engineers (S.A.E) summer meeting.
Share with us what you find of interest or can add to in these photographs courtesy of the Free Library of Philadelphia.