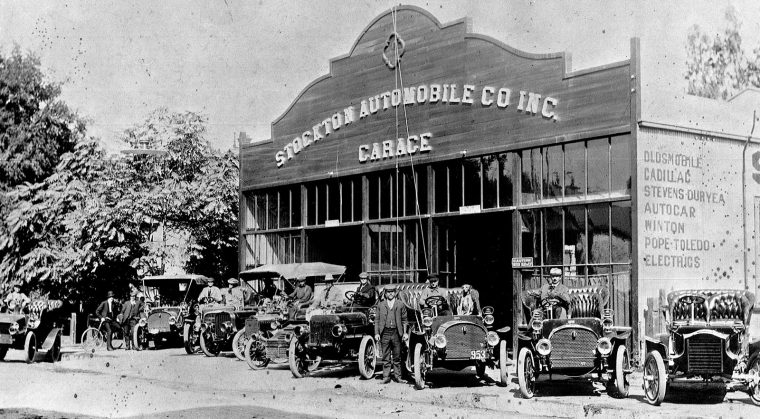 Today's circa 1905 to '06 feature image contains a group of early cars and drivers parked on the street and on a broad sidewalk in front of the Stockton Automobile Co. In the view above is a pair of Wintons, a Pope-Toledo, an Autocar, a trio of Ramblers a Cadillac and two unidentified automobiles. At least a couple of the machines pre-date the photograph.
Research has found that the Garage is listed by the California Secretary of State as a corporation formed on July 27, 1903, with an investment of twenty-five thousand dollars of capital stock. The "Motor Age" reported on April 23, 1904, that the Garage would "establish a Sunday morning automobile school and the workings of each automobile will be will be demonstrated." A reference was found that listed the Company as being in business as late as 1922.
Share with us what you find of interest or can add to this article. The photograph by Van Covert Martin is courtesy of the University of the Pacific Library.