The "Kodachrome Car Photo Series" begins this week with an image of a drive-in restaurant or snack bar somewhere in or near California. Three vehicles are visible in this scene, and we are confident that our readers will be able to identify all of them.
As is the usual practice in this series, we ask our readers to tell us the year, make, and model of all of these vehicles along with anything else you find of interest in the photos. You can look back at all the earlier parts of this series here. The images are via This Was America.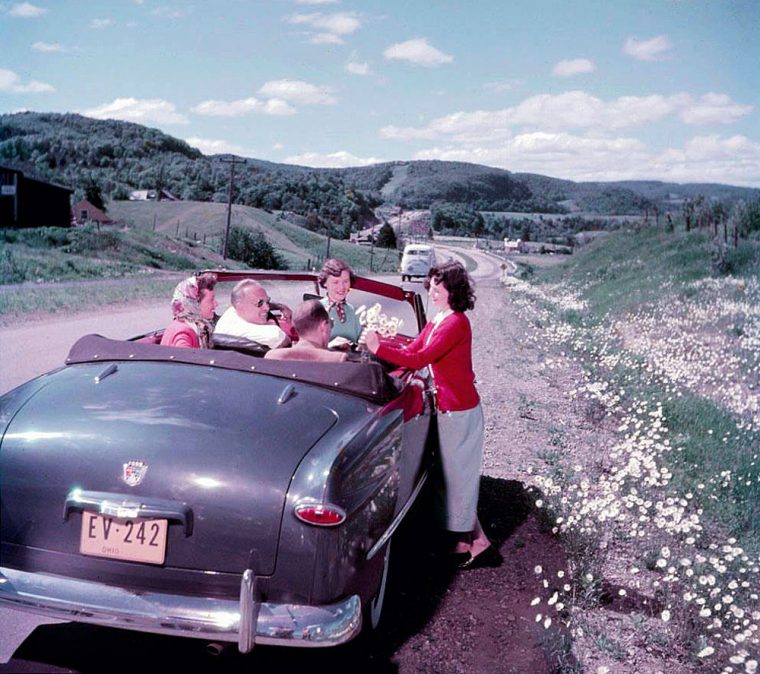 A Ford Motor Company photo with the date removed from the license plate out in country setting.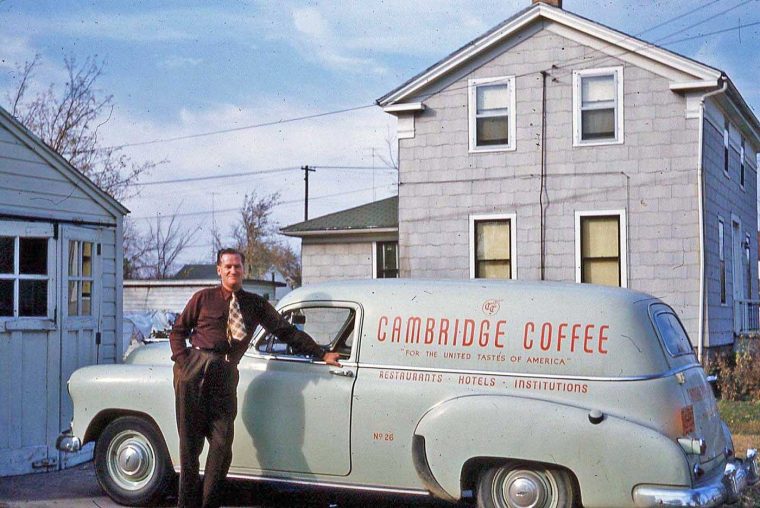 A traveling representative for a coffee company; tell us all about the vehicle and this brand of coffee.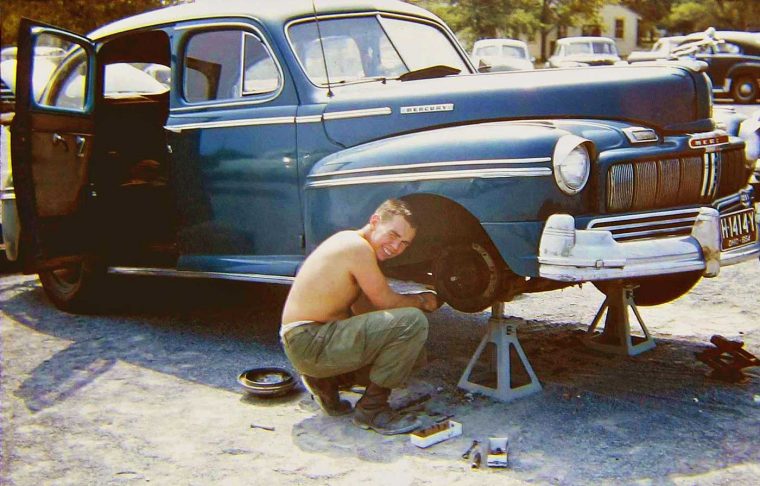 A US Army soldier doing brake work on what a four-door sedan was often called back in time, "The Old Bus."