The Kodachrome Car Photograph Series begins this week with this image taken by General Motors Photographic of a Chevrolet convertible and an attractive "model family." The photo was taken on a runway at the Miami Beach Airport and subconsciously tricks the viewer into thinking that their family will look like this if they purchase one of these top-of-the-line models.
As is the usual practice in this series, we ask our readers to tell us the year, make, and model of all of these vehicles along with anything else you find of interest in the photos. You can look back at all the earlier parts of this series here. The images are via This Was America.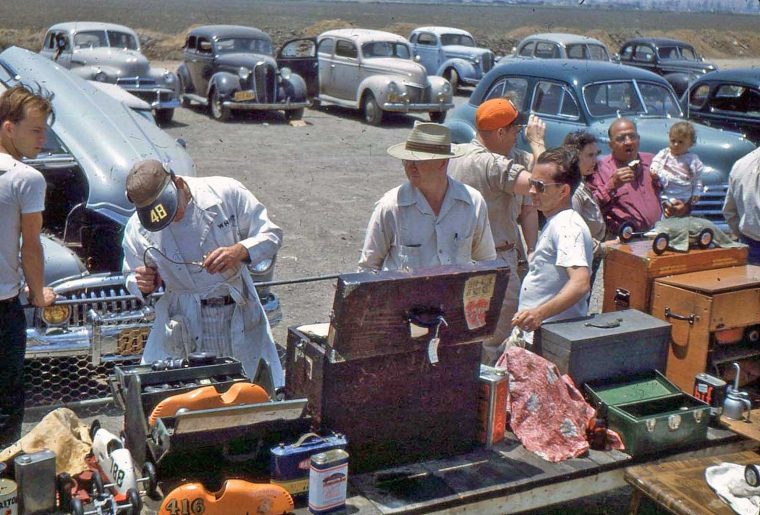 Spindizzie car owners preparing racing cars at a meet at a miniature car speedway. Note the car  on top of the tool box on the far-right covered up to keep its "speed secrets" private.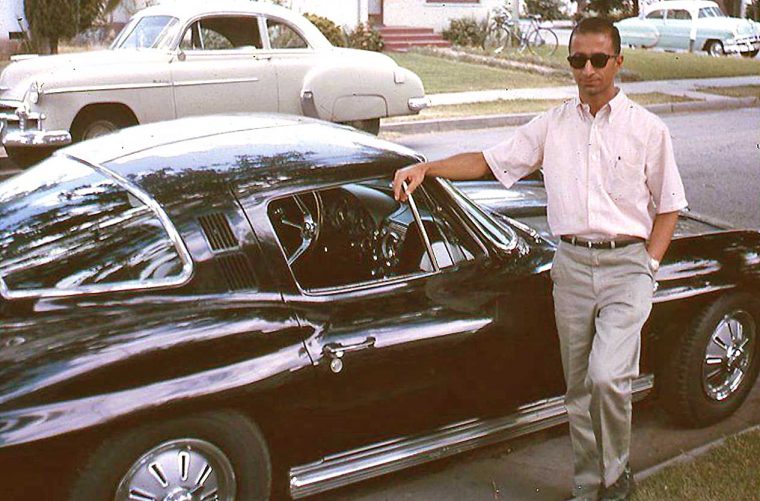 This image has the appearance of a son who has met with success visiting his parents in the old neighborhood.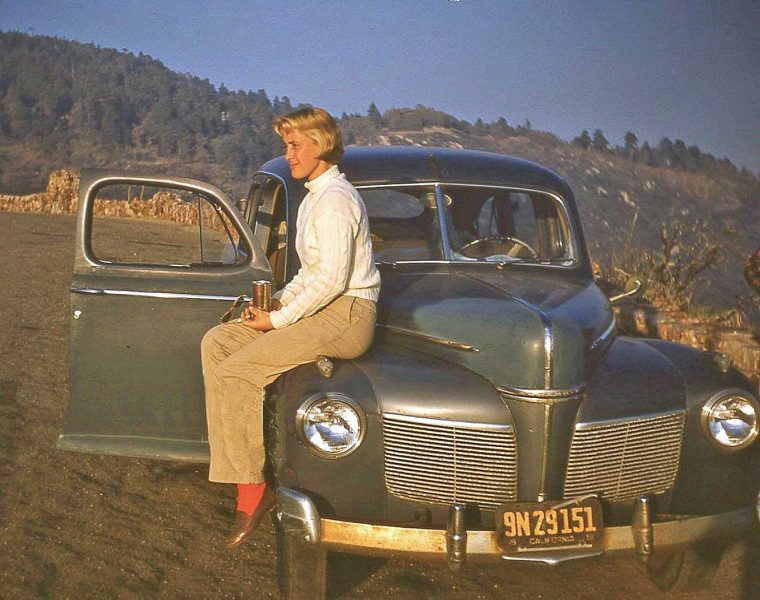 To finish up here today, a photo taken of a young women at a scenic overlook apparently enjoying an adult beverage.